(This is the final of three posts about my 60th high school reunion visit to Indiana)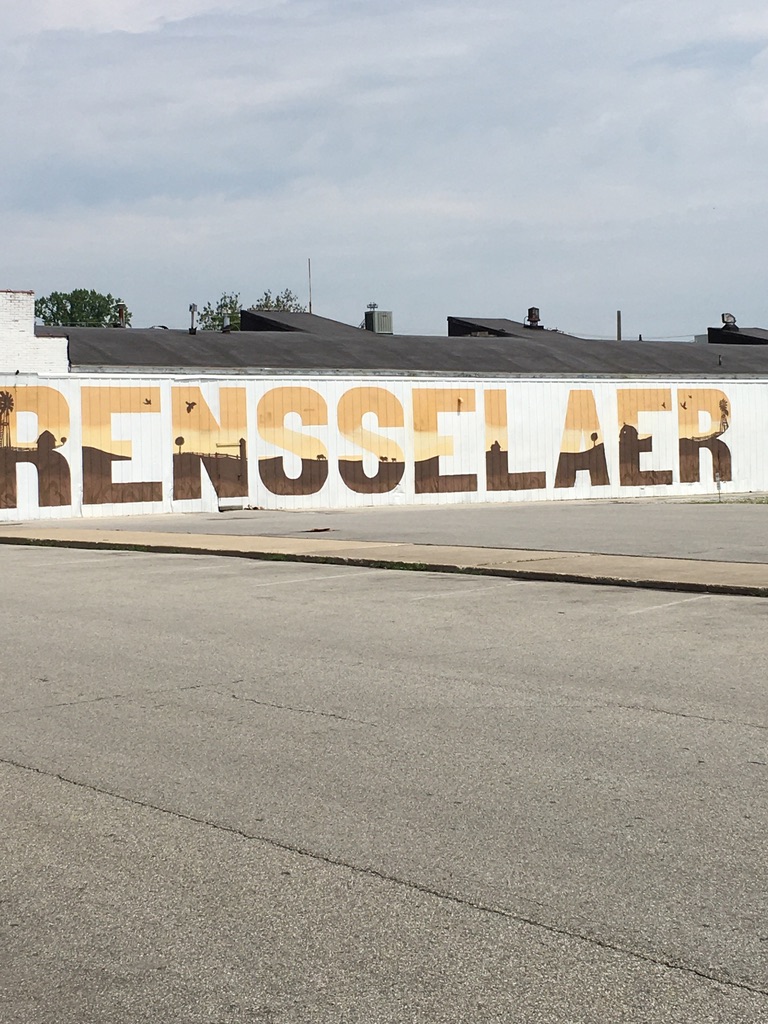 Buildings in downtown Rensselaer and parks are covered with 41  professionally painted murals.  The above picture (by Moberg) of the town's name includes a landscape of Indiana. Most of the paintings are completely unrelated to the town itself.  They are public art by a group of professional artists from the US and overseas.
Most murals are painted on the backsides (alleys) of buildings.  They present a whole new  dimension for this small farming community of 6,000.
How the Project Started
The initiative was spearheaded by Ryan Musch a local restaurant owner, member of  the Prairie Arts Council, and a part time photographer-artist.  He had worked with fellow council member Bob Lewis (who died in 2014) to develop the idea.
In 2016 with the support of the Tippecanoe Arts Federation he invited  public artist Cameron Moberg to complete an initial work  next to his business.
Cameron lives in San Francisco. He is a  Pastor and a self-taught artist who fell in love with the trade as a child. His color deficiency, combined with his love of the 80's, has influenced his use of vivid colors as they are the only colors he can truly see.
In this 2014 video (before his Rensselaer project) he raps about his purpose of working with kids and painting murals to give hope.   He hopes his public art will show that there is something bigger than us; something bigger than what we can create.
The reaction to Moberg's initial creation below was so positive that Musch drew up a 35 page business plan to use art to transform the community and to make Rensselaer a destination for visitors.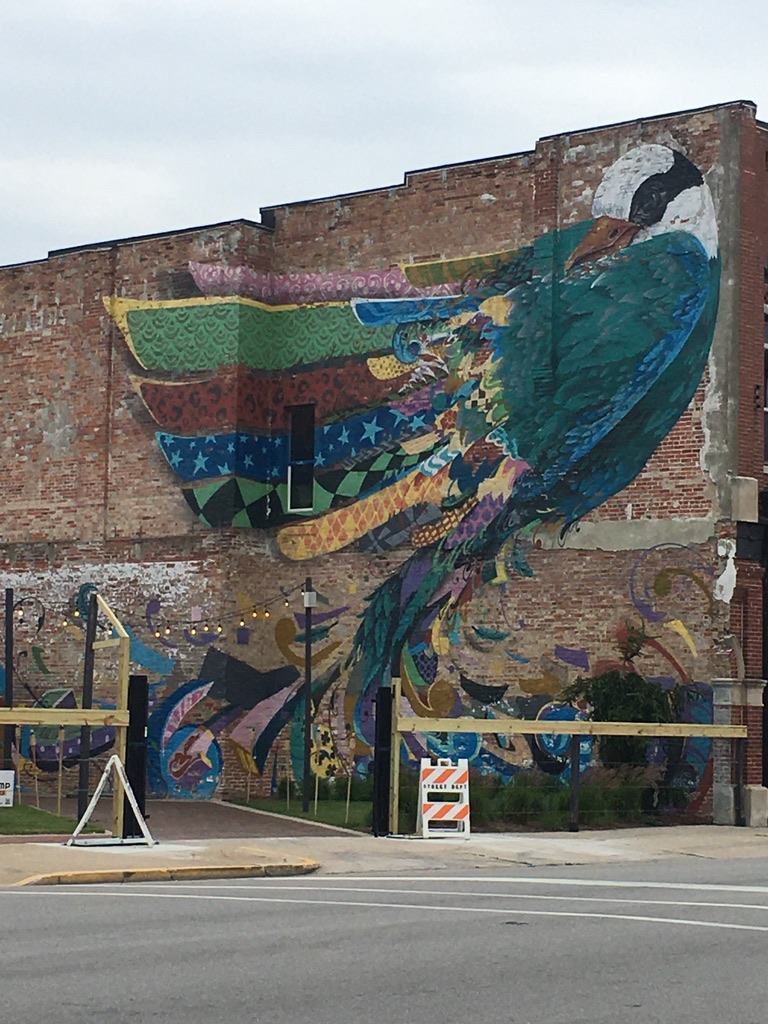 A  2019 article An Amazing Public Art Walk   showed the success of this joint vision: This art initiative was possible thanks to the curator,  Cameron "CAMER1" Moberg, who wanted to give Rensselaer an "inspiring identity" that would help its tourism, along with Ryan Musch, co-owner of eMbers (a local event venue, bistro and craft bar) who assisted in coordinating the project. Cameron came up with the initiative to bring in four of his friends, whom are all world-renowned muralists, to paint the town (literally).
Disaster Strikes-The Effort is Reborn
But in the summer of 2019 disaster struck.  A block long fire destroyed downtown buildings and some of the murals.
In 2020 the project was restarted with a Go Fund Me site seeking broad public support.  Musch  described the benefit  in this public fundraising as  enhancing the quality of life:
A creative environment nurtures creative thinking. Public art is for everyone. It's a benefit for a community as EVERYONE can participate in some capacity. Over 100 adults and children picked up a can of spray paint and participated. EVERYONE that wants to participate, gets to participate. The REN ART WLK once again, is for EVERYONE.
This colorful initiative has brought a new look and spirit to this traditionally conservative community.
The Renn Art Walk web site has a map showing all the murals with  photos and artist's names updated through 2021.  It lists the foundations, businesses and individual supporters of the works.
The history of this mural public art enterprise describing the eleven works added in July 2021 and them working backwards in time can be read at  Rensselaeradventures.blogspot.
Now take a short art walk to view some of the paintings in this public gallery.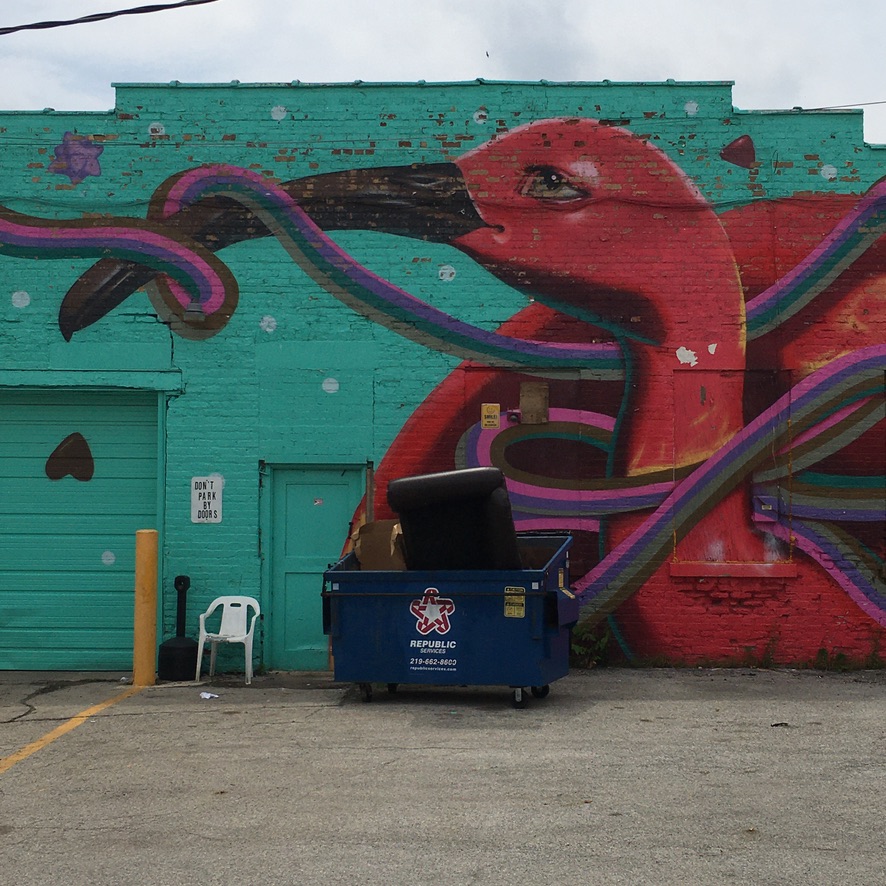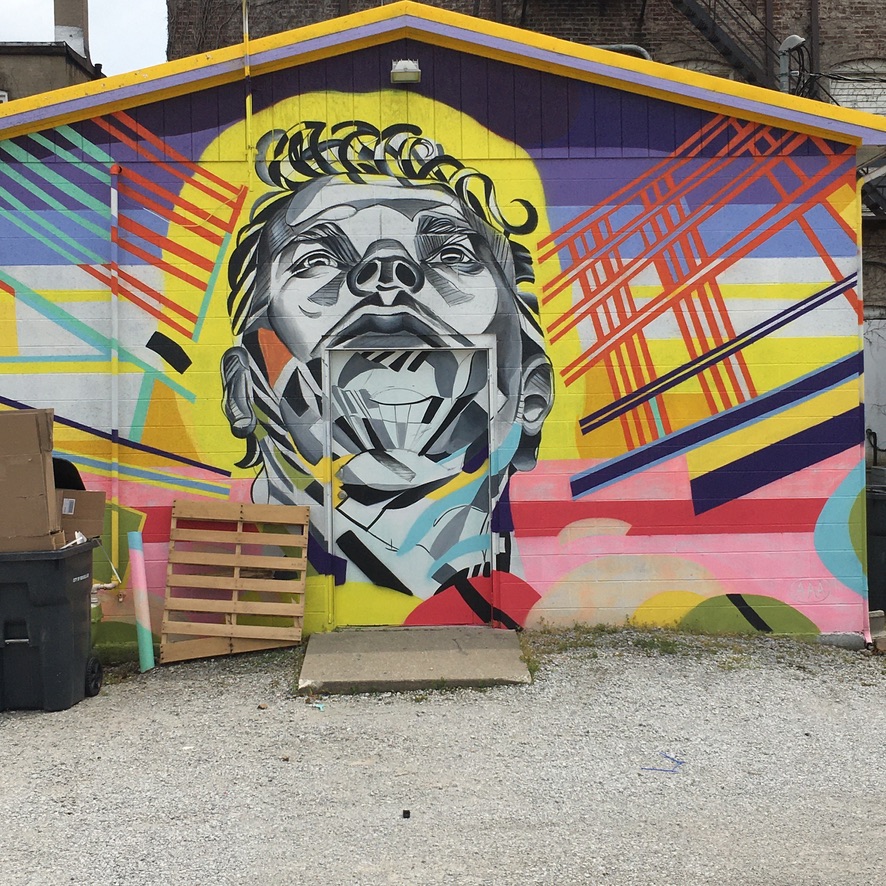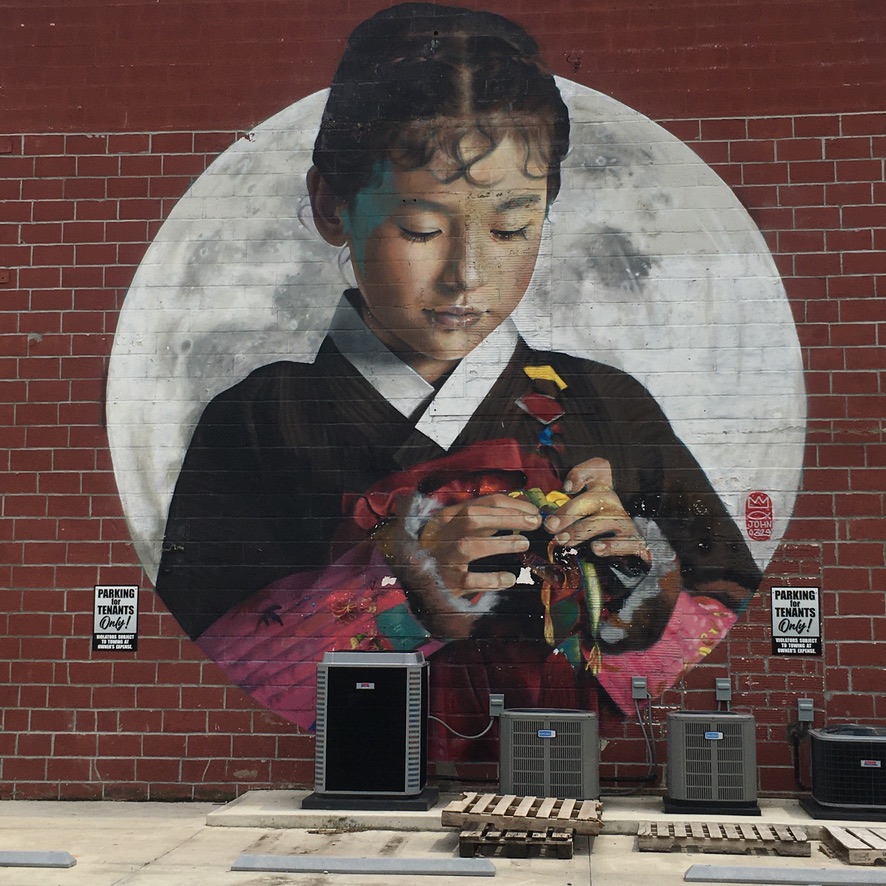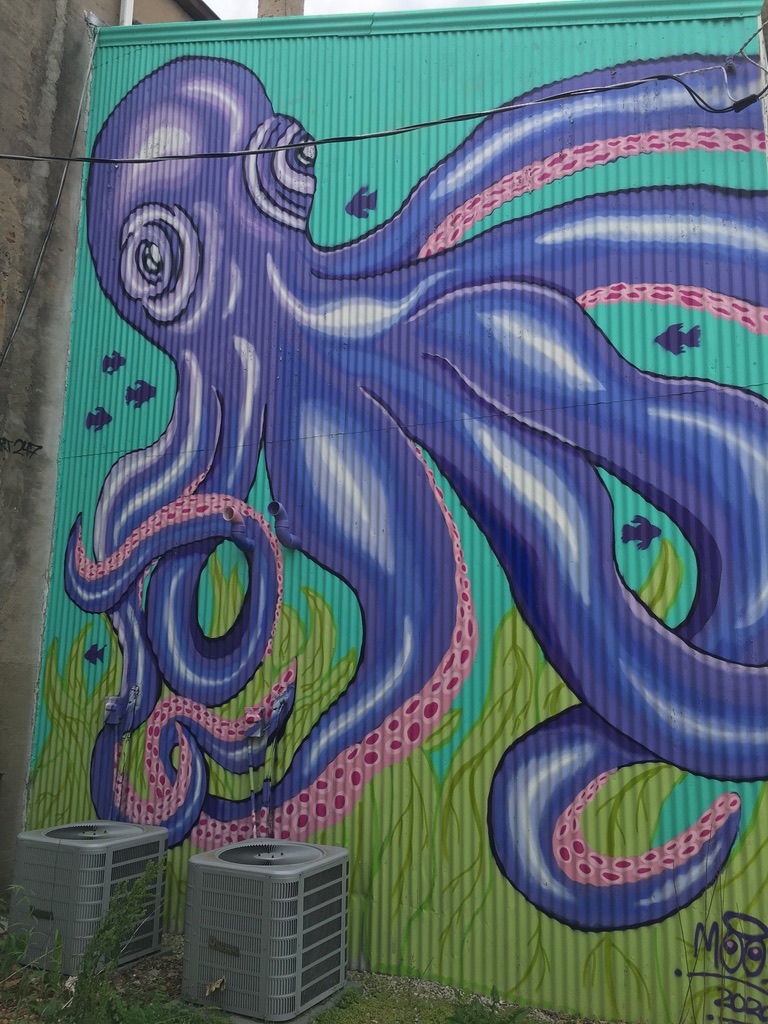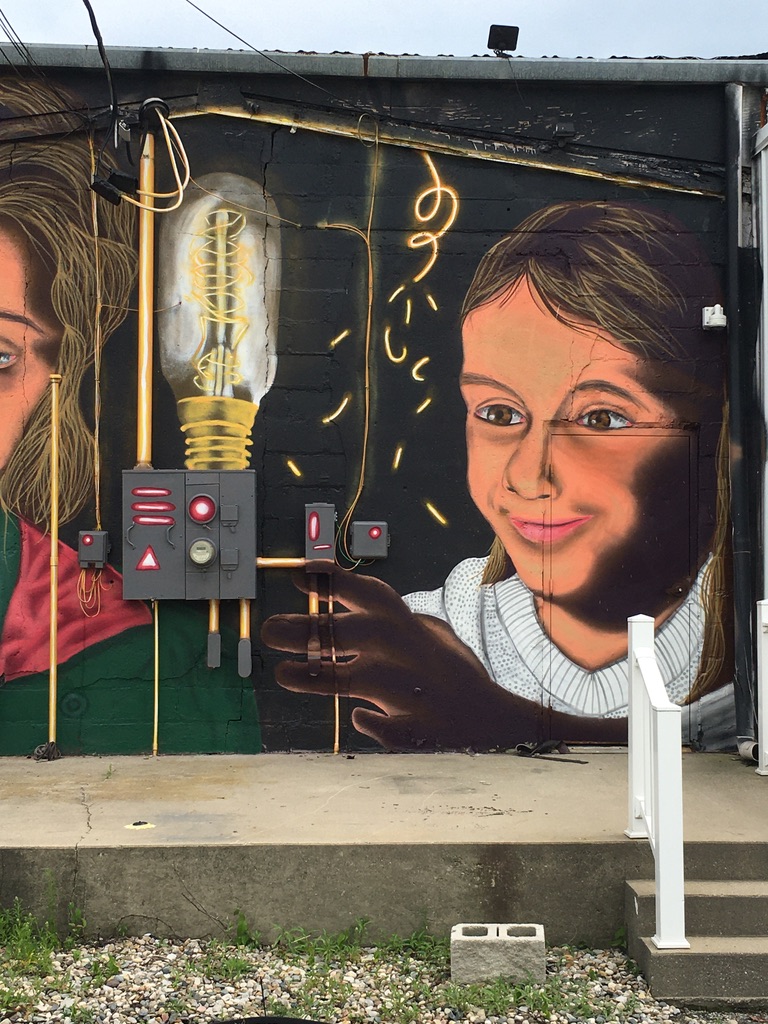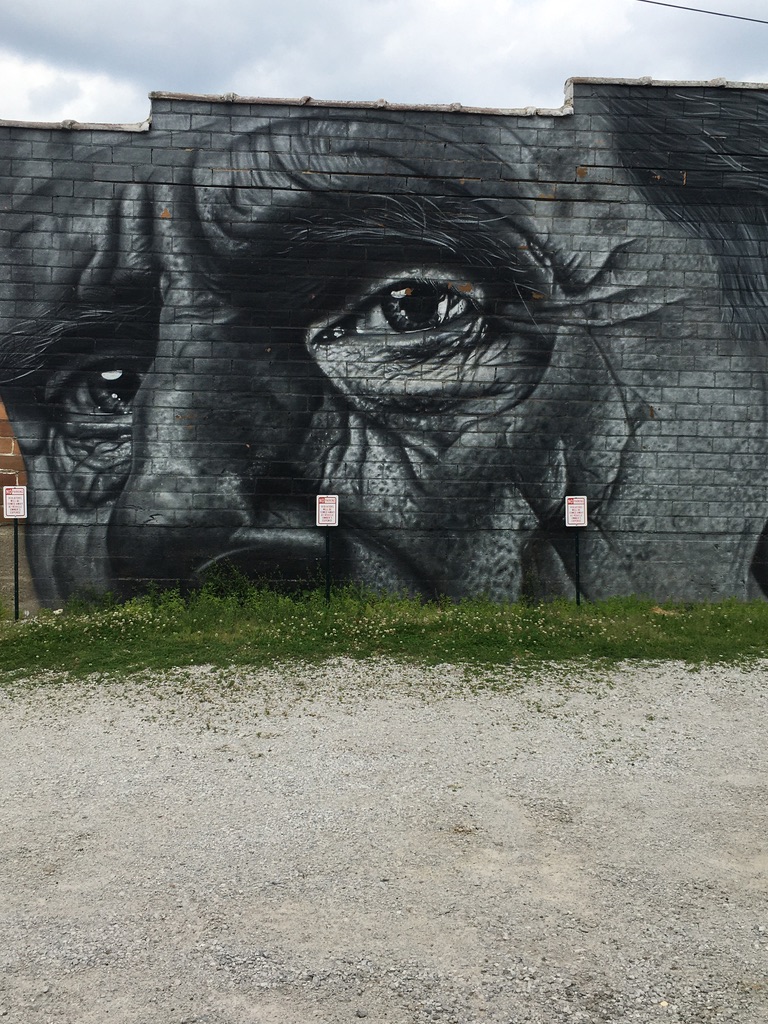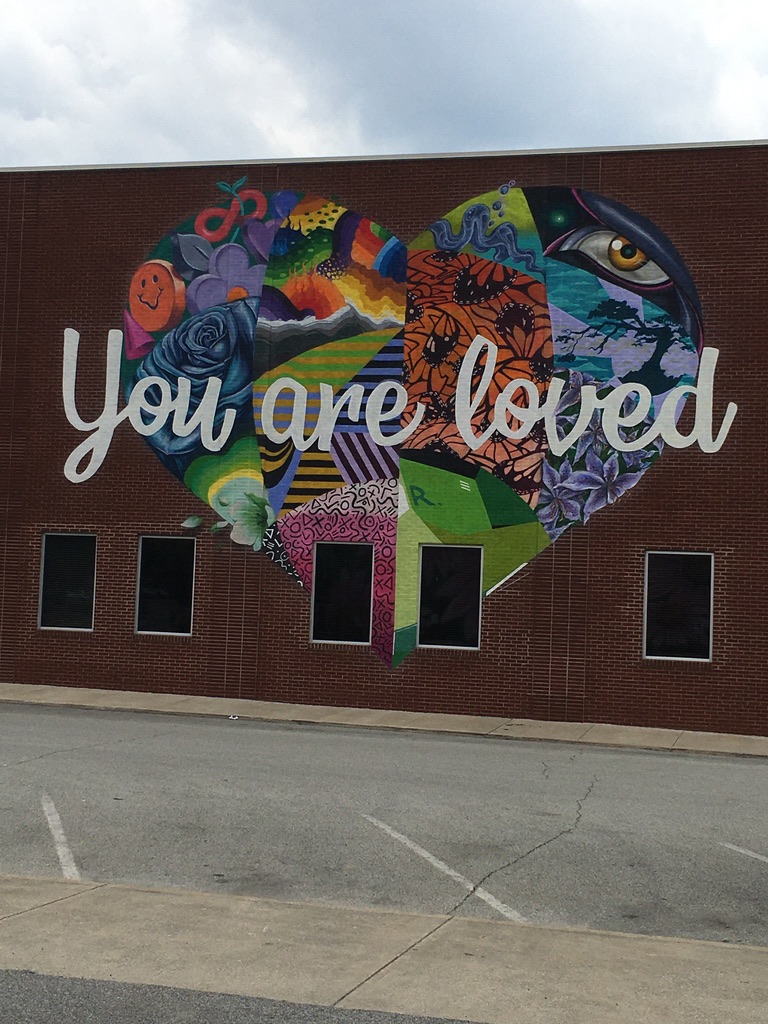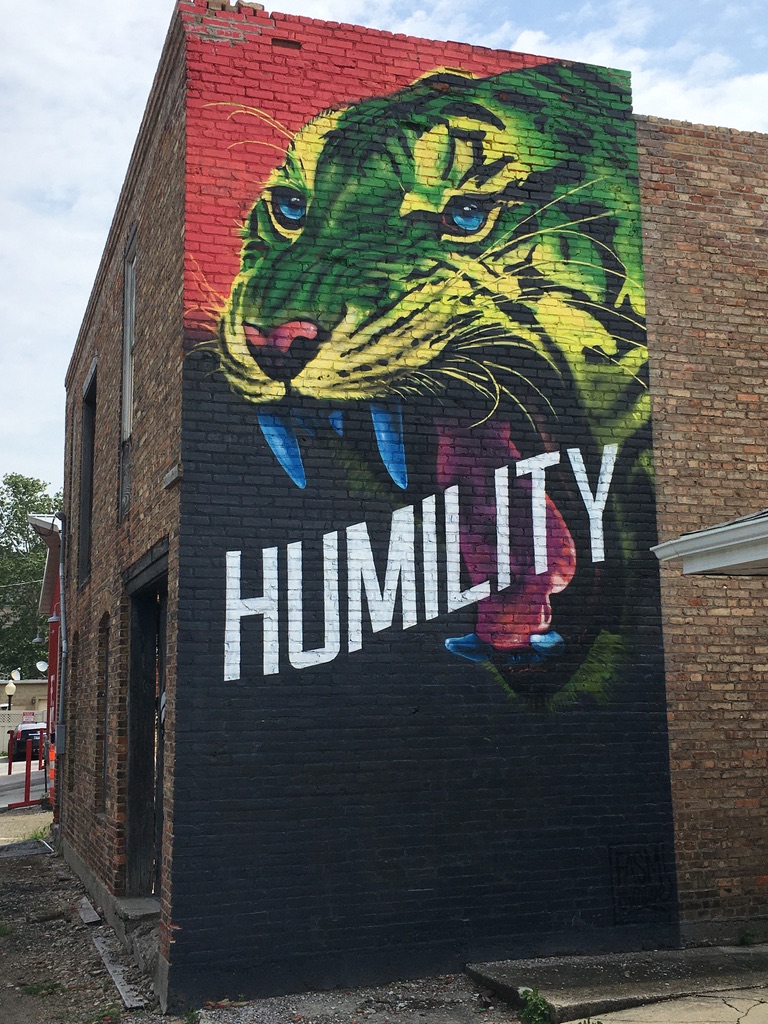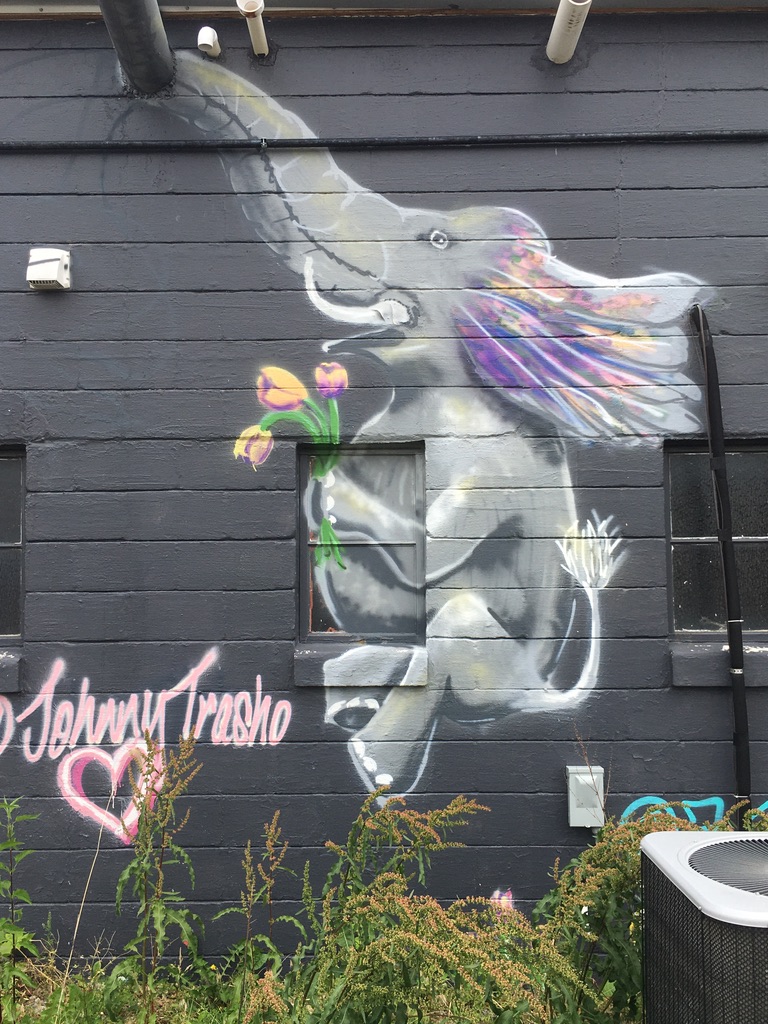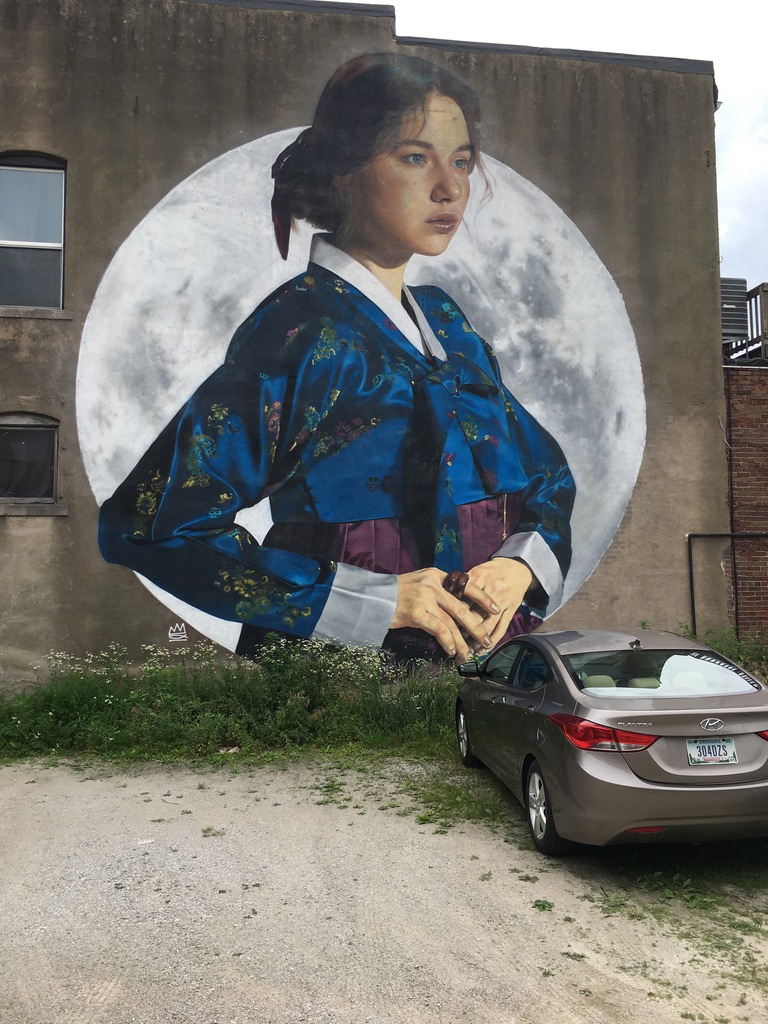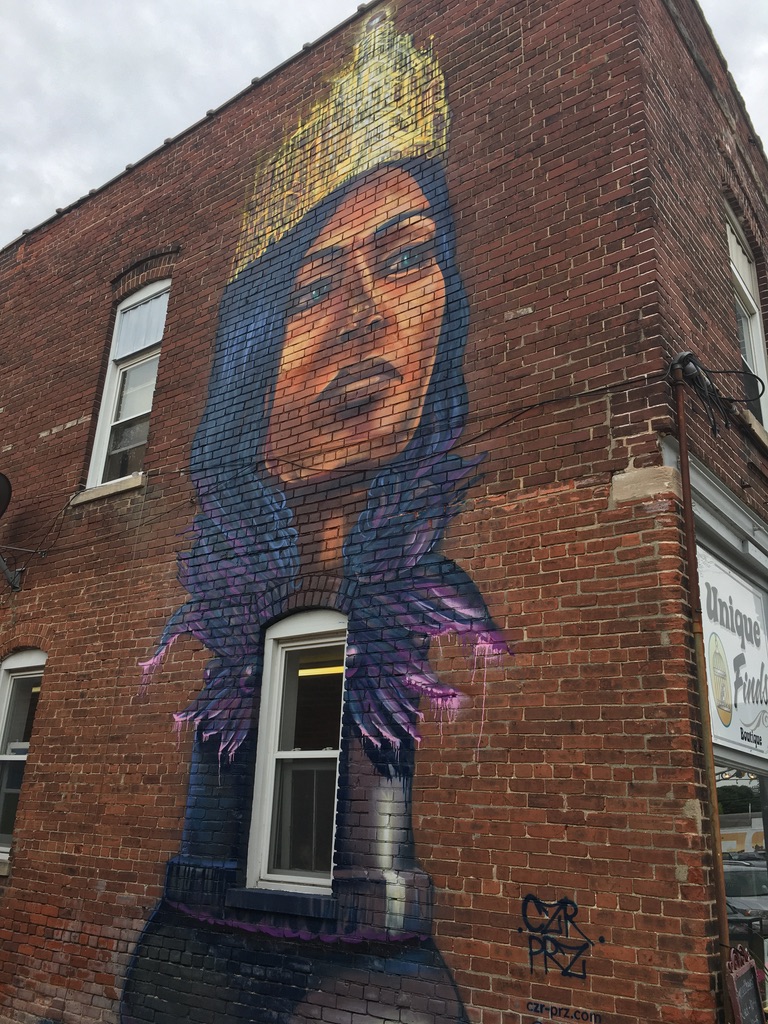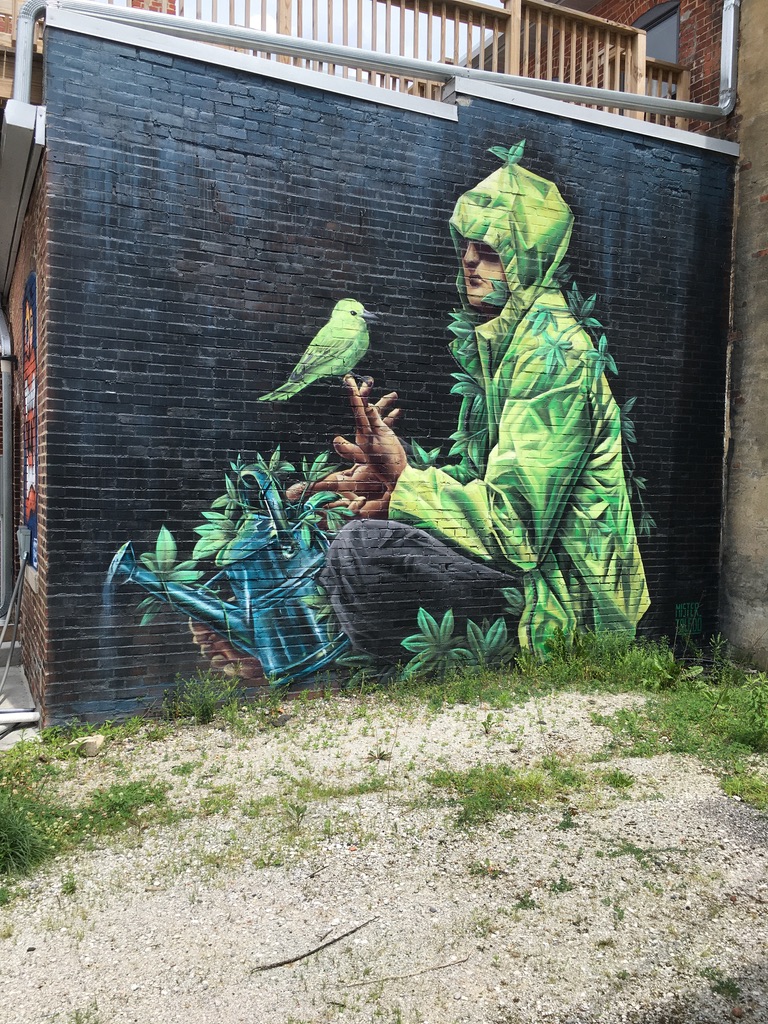 On the entry mat below is how one Rensselaer business greets its customers.  A spirit inspired by having art all around.