Visual Capitalist is a website (https://www.visualcapitalist.com) that several times a week publishes graphs illustrating current or long-term trends covering many areas of economic, political and human activity.
This week they printed the graph below comparing the economic recovery of high versus low wage earners in America. (https://www.visualcapitalist.com/high-wage-vs-low-wage-economic-recovery-us/)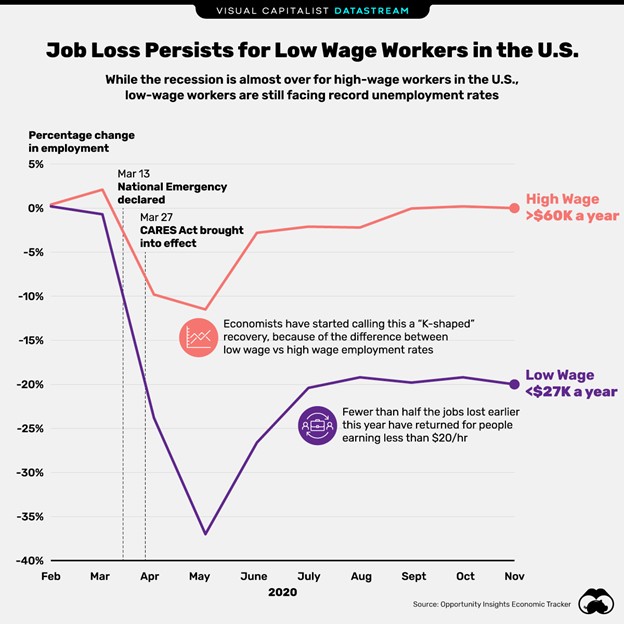 Their full analysis about this "unequal recession" had two conclusions:
The economic recession caused by COVID-19 has been especially devastating for low wage workers
While the recession is nearly over for high income earners, fewer than half the jobs lost this spring are back for those making under $20/hr
The Credit Union Opportunity
Within current members and in every credit union's FOM, this divergence in recovery occurs. How can your credit union reach these members and serve them best as we wait for the pandemic to recede?