A Refreshing Difference from a Big, Local Bank
"Last year, my wife and I wanted to do some refinancing by taking out a mortgage on our home to pay off a mortgage on one of our investment properties that had a higher interest rate. We went to a big local bank with which we have done business for 40 years, including a number of mortgages and home owner equity lines of credit.
"We applied as we have many times before. The bank kept asking us for more and more documents. After submitting 69 documents (some were updates of documents we submitted earlier), we gave up. We concluded that they simply did not want to lend to us.
"This was hard to fathom.  Over the years, we have never missed a payment on any mortgage or loan. Also, the appraised value of our home, which would serve as security for the new mortgage, is nine times greater than the dollar amount of the requested mortgage.  Our monthly income, from rentals and Social Security, is ten times the monthly payments that would be due on the mortgage.
"There shouldn't have been any question about our ability to pay. Our best guess is that the bank did not want to loan to us because we are 65 and older, and  retired, so we do not have salaries that can be garnished easily if we fail to make a monthly payment. In any event, we could not believe that they turned us down.
"The good news is that a mortgage broker suggested Honolulu Federal Credit Union (HOCU). The folks at HOCU welcomed us, asked for about a dozen documents, processed our application, and gave us the mortgage. It was smooth, quick, and friendly. We were grateful for the excellent service. We decided to open a couple of other accounts with HOCU as well. We have been happy with all of our interactions with HOCU during the past year. What a refreshing difference from that big, local bank!"
 Happy 73rd Birthday: Affinity Credit Union
(March 18, 2022)
MEMBERS CELEBRATE IN HONOR OF UNITED STEELWORKERS LOCAL 310 FOUNDING 
Affinity Credit Union celebrated 310 Day on March 16th and March 18th at the Firestone Tire plant in Des Moines, Iowa. This "310" day  honors  our founding members form USW Local 310. Firestone employees were greeted with dollar bills, marketing gifts and entered to win a $310 cash prize.
In 1949, a group of 10 Firestone workers founded Local 310 Credit Union by pooling their money together to make affordable loans for Firestone workers. The credit union charter members carried a few dollars in a lunch box between work shifts distributing $5 and $10 loans. If someone needed a loan, they would first collect  deposits to fund the loan.
At the time, the founding group did not have any credit union members, had little money to lend, and no desk to consult with borrowers. Nevertheless, they persevered with a resource created by workers, for workers, that fed families, futures, and trust.
Today Local 310 Credit Union, now known as Affinity Credit Union, manages millions in financial assets, while helping 14,000 member-owners in central Iowa do more with the money they earn so they can live the life they want.
"On 310 Day we honor the Legends – the USW Local 310 founding members.  From humble beginnings they demonstrated the meaning of People Helping People and our ongoing mission  of Building Better Lives."   said Jim Dean CEO.
From Maine Harvest FCU's Newsletter
(March 2022)
Maine Harvest Loan Portfolio Now Over $1 million
We are pleased to report that our loan portfolio has passed the $1 million mark. This is a huge achievement for Maine Harvest FCU.  Our loan portfolio is dedicated to building a better food system in Maine and is:
Broadly diversified across sectors including vegetable, livestock, dairy, fruit, and botanical (herbs, flowers, plants) production;
 Across the state from York County to Aroostook County; and
 Funded by depositors like many of you who share our mission.
Borrower Spotlight
Providing Access to Farmland:
Start-up Farmers Ruth & Jonathan Bayless of Knock Knock Farm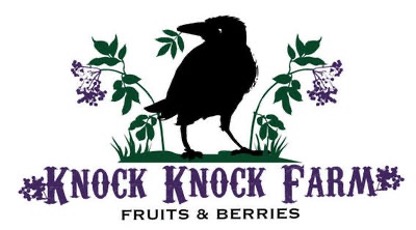 "Working with Maine Harvest Federal Credit Union was a better experience than I could ever have imagined. They guided us through the financial process with what felt like unlimited patience and kindness. I know we would not be on our farm right now without them. We are so glad that they and their mission exist."
Ruth Bayless, July 2021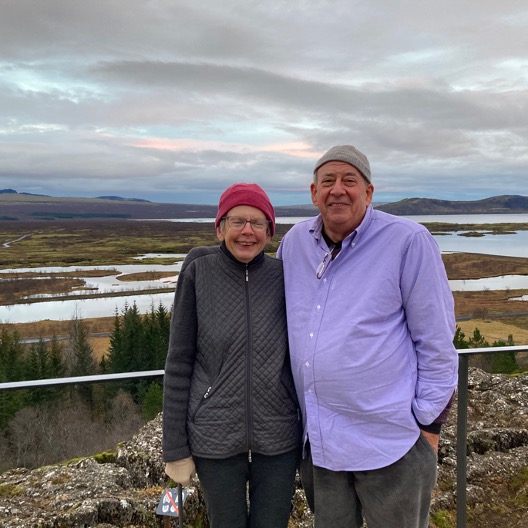 Susan Kiralis and David Shipman
"The focal points of our China, Maine, home are the garden and the kitchen so when Maine Harvest Federal Credit Union opened it seemed only natural to put our money where our hearts and mouths were.
We have lived in China for the last 35 years, much of that time working at Fedco Seeds and getting to know the farmers and growers who can now benefit from MHFCU.
Working at Fedco, volunteering at MOFGA, serving on its board and at the Common Ground Fair, and now putting our money to work at Maine Harvest, we think we've done a small part toward making Maine the way life should be."