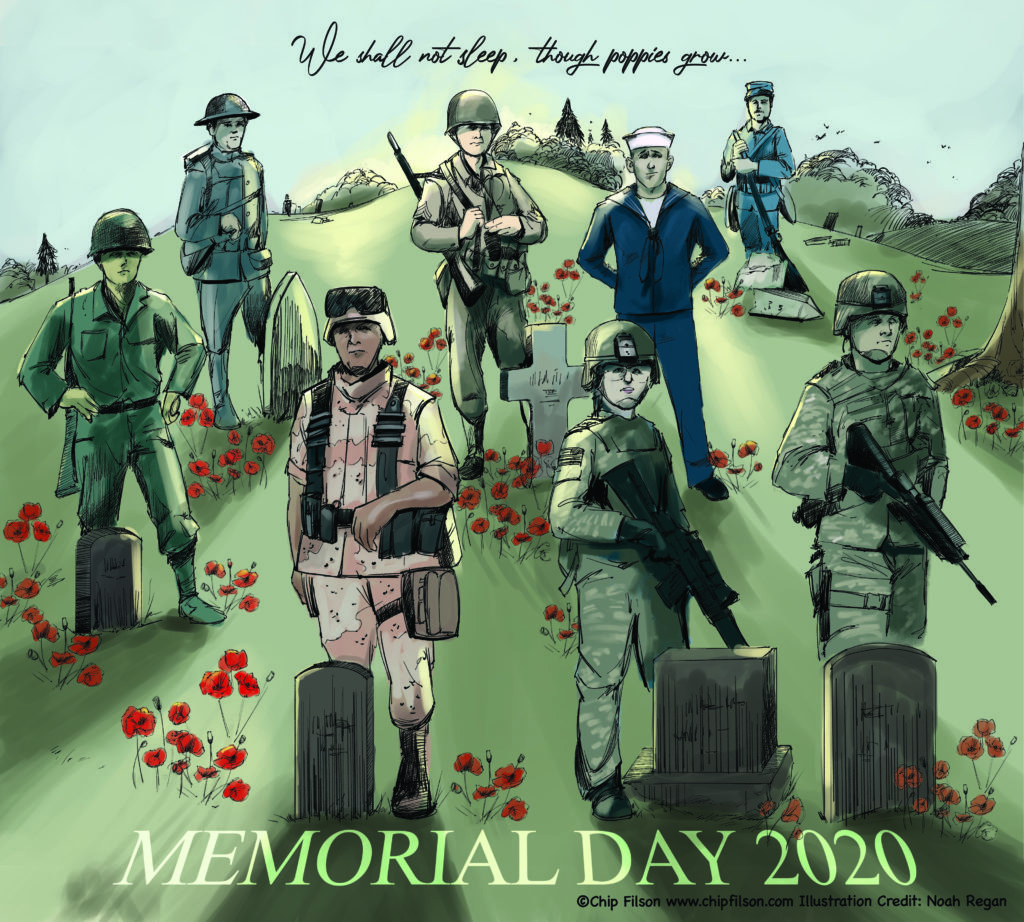 In Flanders Field is a battlefield poem composed during WWI by Canadian doctor Lieutenant-Colonel John McCrae. He was inspired to write after the funeral of a friend and fellow soldier who died in the second battle of Ypres. McCrae died of pneumonia in January 1918 near the end of the war.
His image of poppies growing (between the crosses, row on row) in the fields of graves of fallen soldiers resulted in the flower becoming the world-wide symbol in commemorations honoring those killed in combat, including Memorial Day in the US.
The third verse of his poem reads:
Take up our quarrel with the foe:
To you from falling hands we throw,
…The torch; be yours to hold it high
…If ye break faith with us who die
We shall not sleep, though poppies grow
……In Flanders fields.
The memories being honored are not only the casualties of war, but also the causes for which they fought. The poem challenges us to catch the torch and keep the faith for all who've died.
An American professor and humanitarian, Moina Michael, in the spirit of Flanders Fields elevates the poppy's symbolism in her poem We Shall Keep the Faith (1918). She first proposed that the poppy become the enduring symbol of remembrance.
We cherish, too, the poppy red
That grows on fields where valor led;
It seems to signal to the skies
That blood of heroes never dies,
May the personal sacrifices and the duties answered, be a blessing that will again inspire you on this day.