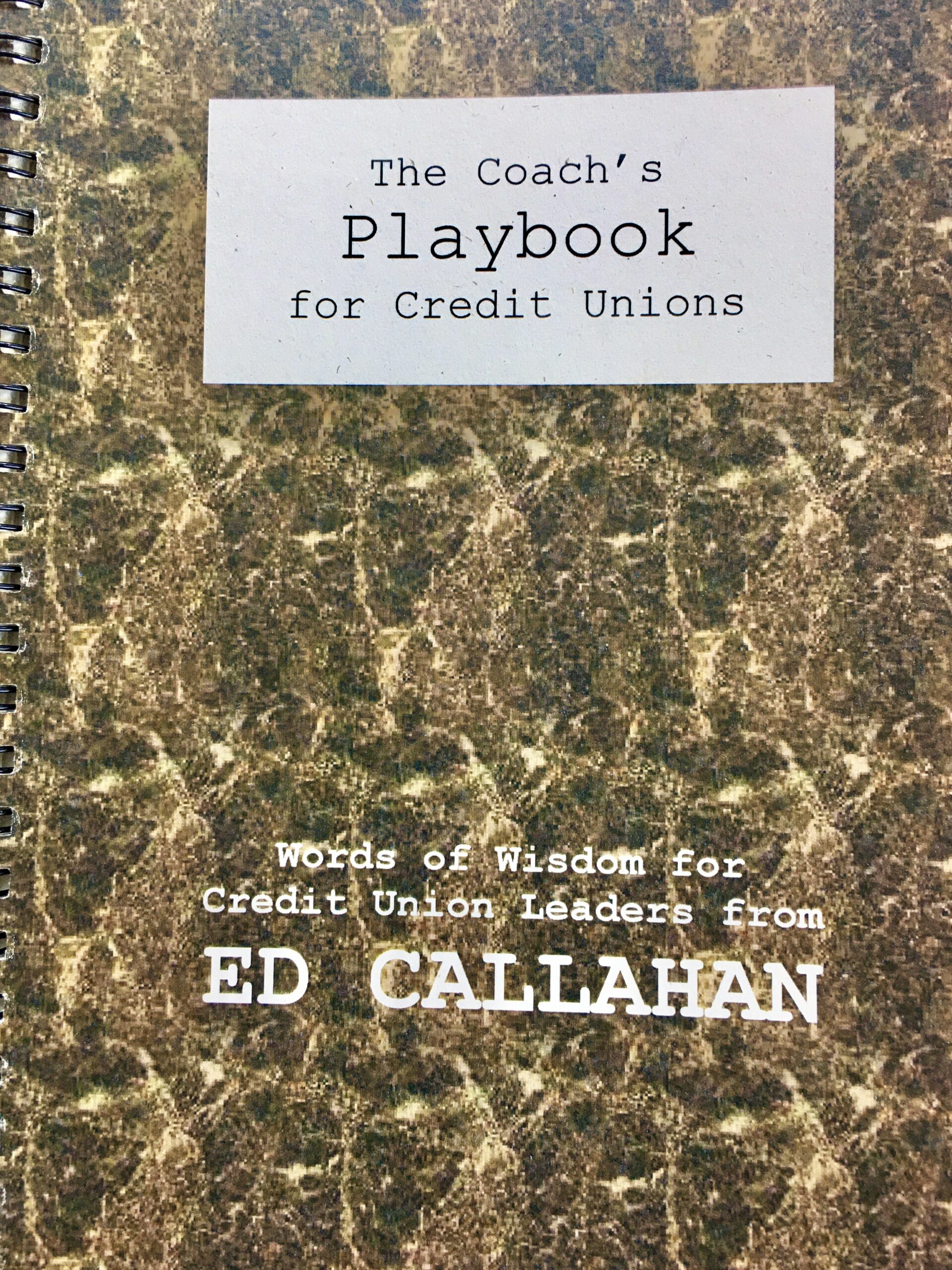 On Running Lean
"I started my career as a football coach. Something you learn from coaching is that people can do more than they think they can.   They can be faster, work harder and do more than they thought possible when they got up in the morning.
"When I arrived at Patelco, I reviewed the numbers.  The credit union was sending 10% of income to reserves and returning 4-5% to members as dividends.  Patelco was bloated and did not know it.
"I set a new goal: 10% to reserves 28% to expenses and 62% back to the members,  To get that 10-28-62, everyone had to work leaner and better.  Nothing was considered sacred." (pgs 22-23)
Note: The Coach's Playbook is a brief collection of the thoughts of Ed Callahan over his 30 plus years in credit unions. The book was published in 2006 by the Member Value Network.