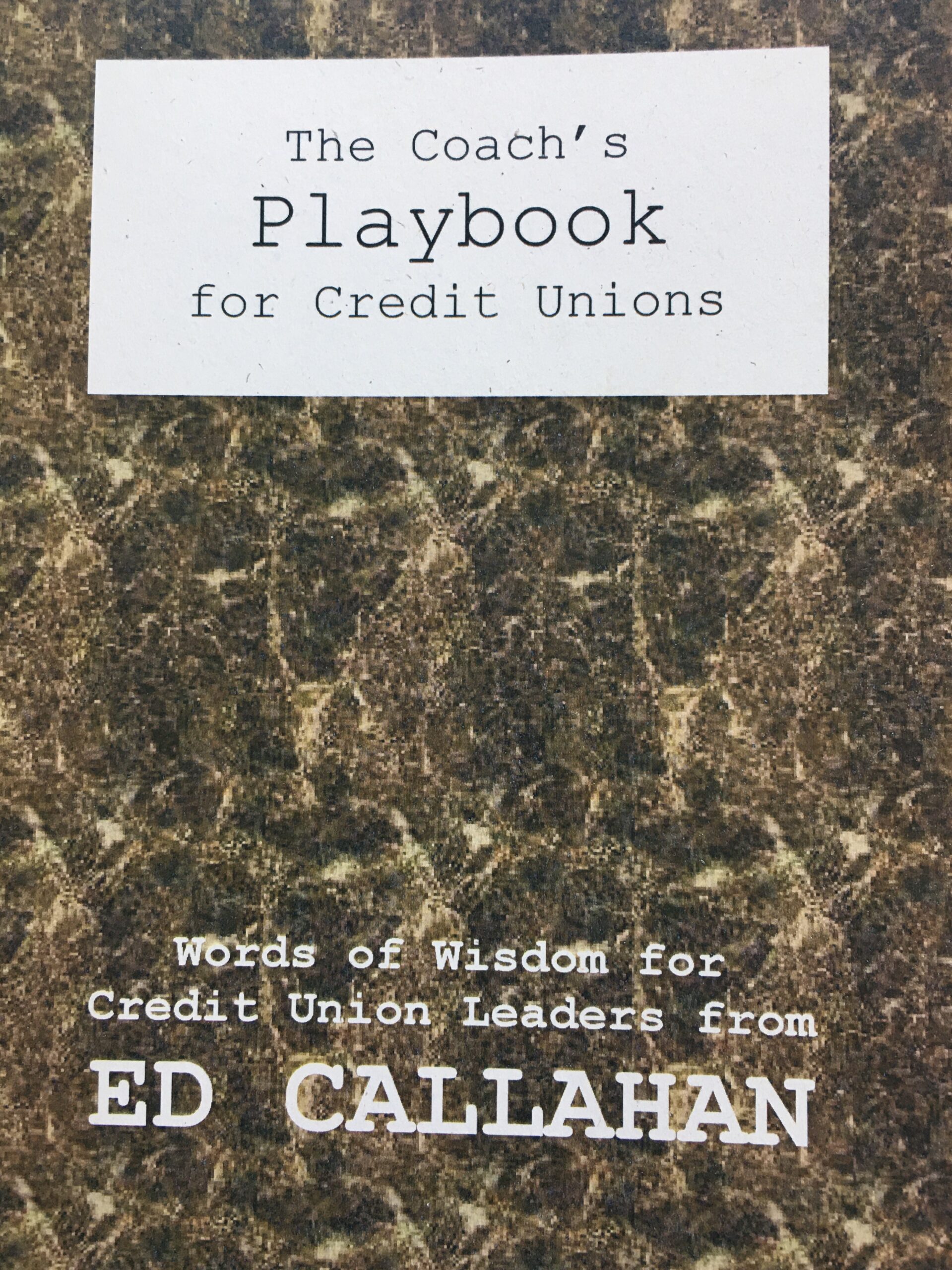 On Members
" Most economic institutions exist for the capitalists, who are a tiny minority compared with the body of customers.   In such an economic system as now exists around the world, people do not come first.  Money does.
Credit unions are different and always have been. We never came together with notion of making money, but with the notion of helping people and improving their lives." (pg. 7)
Note: The Coach's Playbook is a short collection  of Ed Callahan's observations.  These were collected from his writings and talks working in credit unions:  eight years as a regulator  (including Chairman of NCUA from 1981-1985), co-founder of Callahan & Associates, and as CEO of Patelco.   The book was published in 2006 by Member Value Network, a spontaneous "collection" of credit union leaders and consultants.