National Sunflower day is this week.
The center of America's sunflower growth is North Dakota.  This year, the state's farmers grew 625,000 acres of the cheery yellow plants, which can be used to make products like nut butter, cooking oil, confectionery seeds and bird food.
Below is my contribution to the annual celebration.  The seed packet said the Autumn Beauty should grow to 6-7 feet in height.   Hard to imagine from a little seed.
But one of the seeds decided to outdo itself.  It is now 12 feet tall with two stakes providing reinforcement.  Here is the crown with more flowers forming.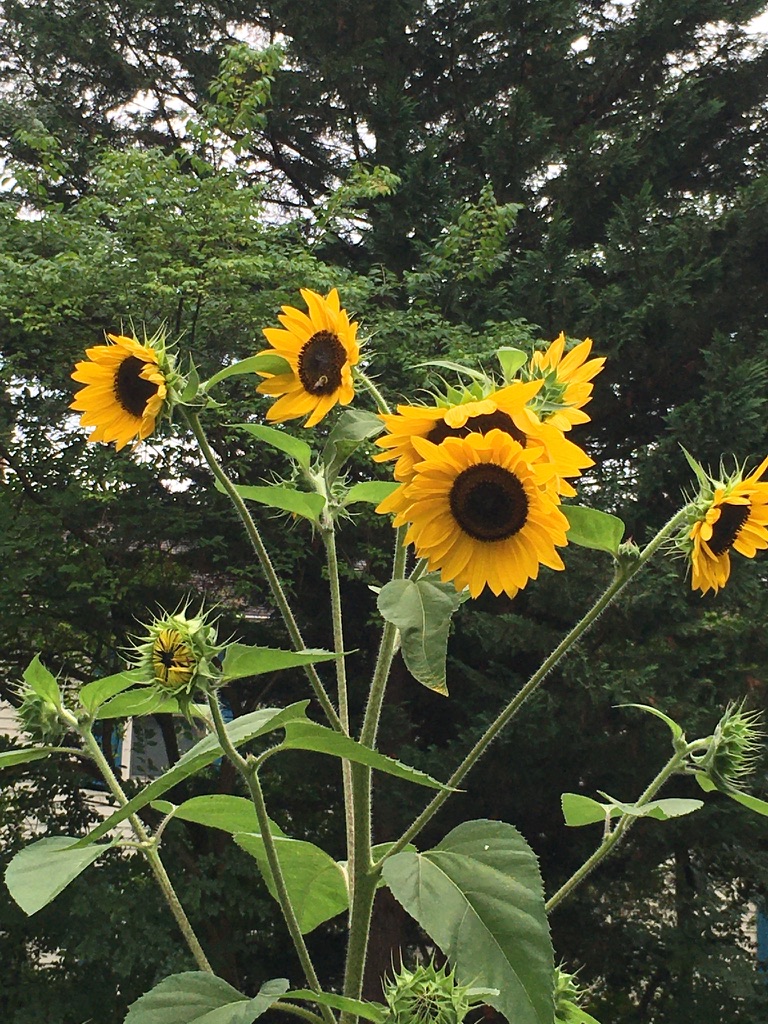 The current height and still growing.

A proud gardener with nature's surprise.  Two smaller cousins on the way beside it.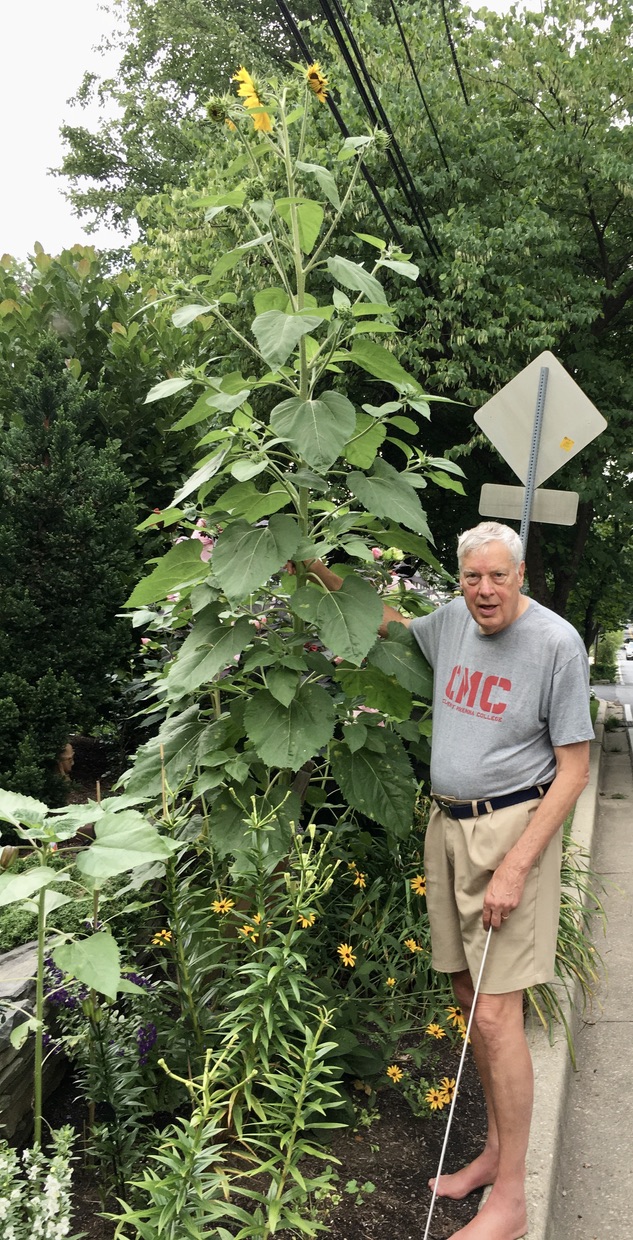 "Be like a sunflower so that even on the darkest days you can stand tall and find the sunlight."