Two days ago (January 15), the Orthodox Christian Church celebrated Christmas.
In the early hours of that same day, Russia launched ballistic missiles on Ukraine.  One strike hit an apartment complex in Dnipro killing over 40 civilian residents.
Some 12 hours later that Sunday afternoon, the Kiev Symphony Orchestra Chorus offered their annual Christmas concert, in a live broadcast on YouTube.
The program included dozens of familiar chorales but in very different musical arrangements.  Some had jazz rhythms; many had an almost martial beat with drums and other instruments asserting a very determined pace.
The church is full, fresh greens and wreaths are on the pillars, a snow covered house decorates the front of the stage. The audience all wear coats.  The 60 plus person choir appears young: mostly in their 30's and 40's. Men are in tuxes with red bow ties and women in beautiful holiday dresses.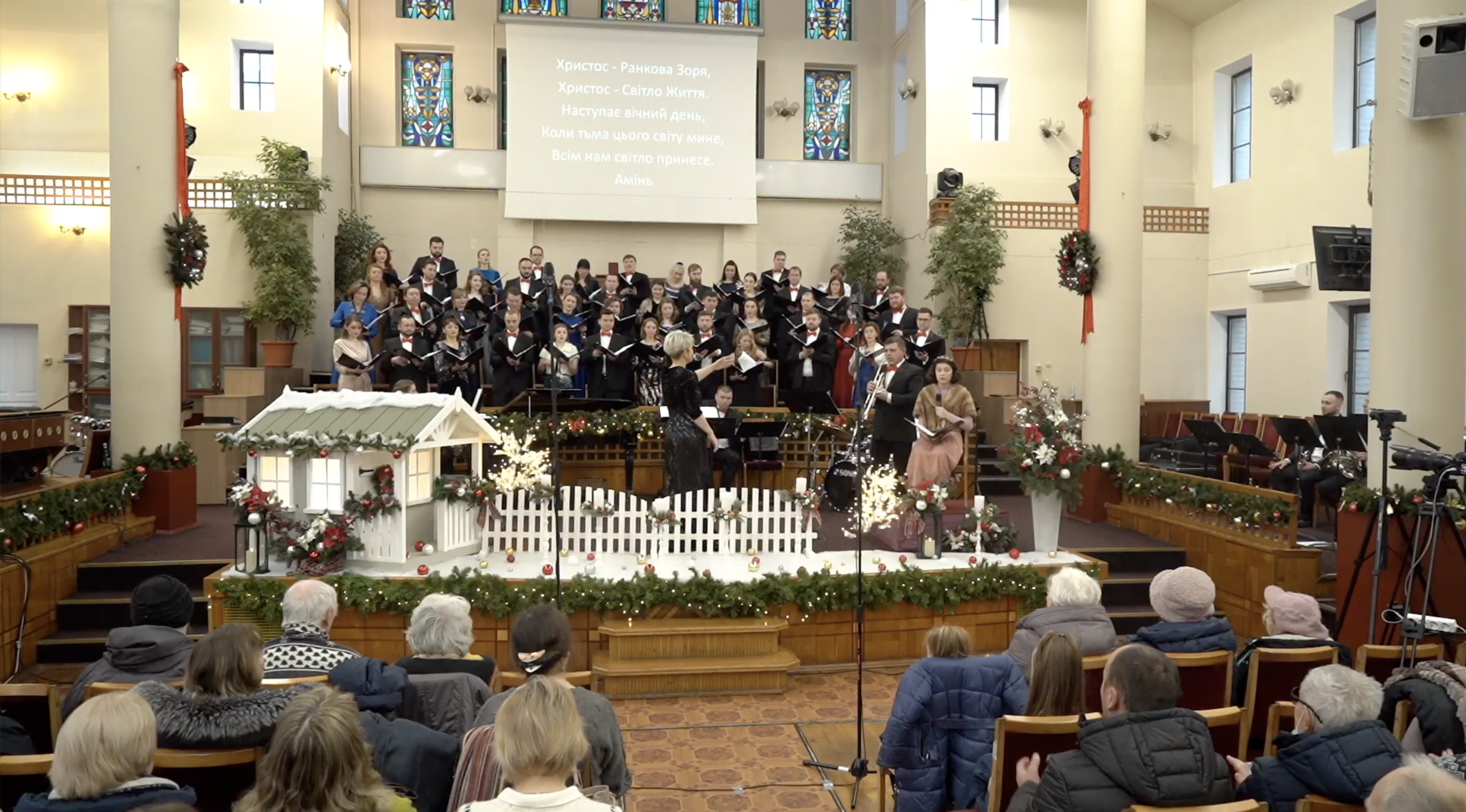 The concert is sung in both Ukrainian and English with an Ukrainian narrator.  There are bell choir arrangements. It lasts one hour and 19 minutes.
You may want to scroll over to the 1:08 time in the program for the Chorus' finale.  You will recognize this familiar excerpt from Handel.  The words are Ukrainian.  Their spirit will lift yours on this sacred day of celebration and human tragedy.
Courage, worship and hope in wartime.
(https://www.youtube.com/watch?v=Utmf1mHBZv8)
Note: The KSOC was founded almost three decades ago by Music Mission Kiev following Ukraine's independence from the Soviet Union.