"Peace on Earth, Goodwill to Men."   The phrase captures not just  the message angels sang, but mankind's eternal hope.   Every religious tradition makes peace a central theme.
The Sabaton "Carol"
There is Swedish heavy metal band Sabaton.  From their website: "They are best known for their electrifying live concerts combining accomplished musical performances and a finely crafted stage show-including their full-sized tank drum-riser-with energy and laugher.  The band has headlined as far afield as North, America, Australia and Japan, and regularly fills arenas and takes top-billed also at festivals across Europe."   
I had not heard of the group. 
One year ago they released a musical video, Christmas Truce, from their albumA War to End All Wars.  Their music in  a 6-minute video is set in a very realistic reenactment  of the trench warfare that characterized the front in France.
(https://www.youtube.com/watch?v=HPdHkHslFIU)
The song honors December 24, 1914, when an unofficial Christmas truce was created on the Western Front. An act of trust and harmony, British and German soldiers mingled and played games together in the midst of one of the most atrocious events of the 20th century – World War I.
The background why the musical video was made and historical context are in this 25 minute video of a unique Christmas-inspired moment of peace in 1914.
This event was also portrayed in a movie, Joyeux Noël ("Merry Christmas").   The 2005 film showed the drama of this day, depicted through the eyes of French, British, and German soldiers.
Sabaton's musical video was released just  months before Russia invaded Ukraine February 2022.  Was it meant to be a harbinger, a foreboding, or just coincidence?  Lest we forget?
The Words
"Christmas Truce"
 Silence
Oh, I remember the silence
On a cold winter day
After many months on the battlefield
And we were used to the violence
Then all the cannons went silent
And the snow fell
Voices sang to me from no man's land
We are all, we are all, we are all, we are all friends
And today we're all brothers, tonight we're all friends
A moment of peace in a war that never ends
Today we're all brothers, we drink and unite
Now Christmas has arrived and the snow turns the ground white
Hear carols from the trenches, we sing O Holy Night
Our guns laid to rest among snowflakes
A Christmas in the trenches, a Christmas on the front far from home
Madness (Madness)
Oh I remember the sadness (Sadness)
We were hiding our tears (Hiding our tears)
In a foreign land where we faced our fears (Faced our fears)
We were soldiers (Soldiers)
Carried the war on our shoulders (Shoulders)
For our nations (Nations)
Is that why we bury our friends? (Bury our friends)
We were all, we were all, we were all, we were all friends
(We're friends)
And today we're all brothers, tonight we're all friends
A moment of peace in a war that never ends
Today we're all brothers, we drink and unite
Now Christmas has arrived and the snow turns the ground white
Hear carols from the trenches, we sing O Holy Night
Our guns laid to rest among snowflakes
A Christmas in the trenches, a Christmas on the front far from home
We were all, we were all, we were all, we were all friends
(We're friends)
And today we're all brothers, tonight we're all friends
A moment of peace in a war that never ends
Today we're all brothers, we drink and unite
Now Christmas has arrived and the snow turns the ground white
A Christmas on the frontline, we walk among our friends
We don't think about tomorrow, the battle will commence
When we celebrated Christmas we thought about our friends
Those who never made it home when the battle had commenced
A New Battlefield This Christmas
The center of Kiev in 1943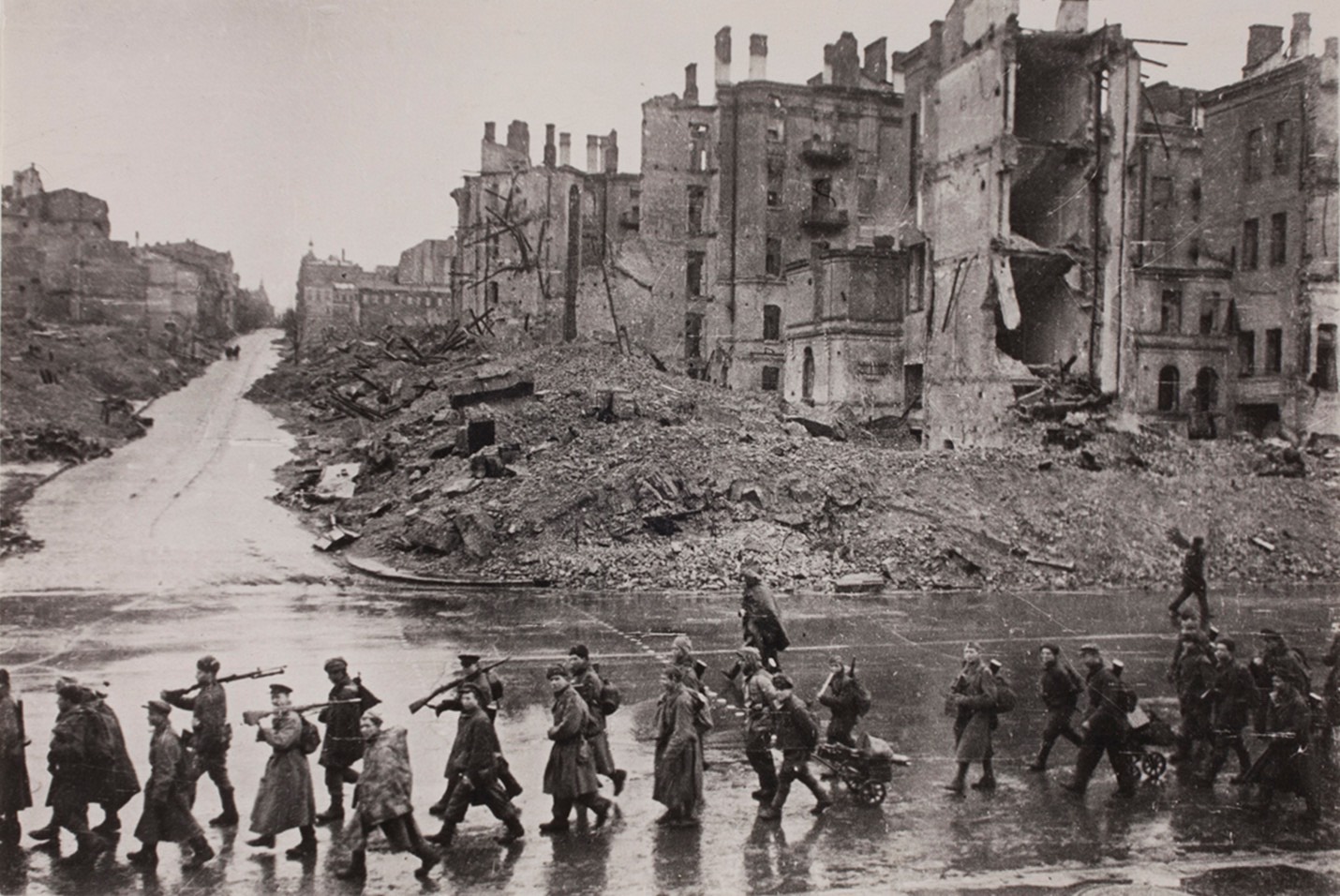 Today's war in Kiev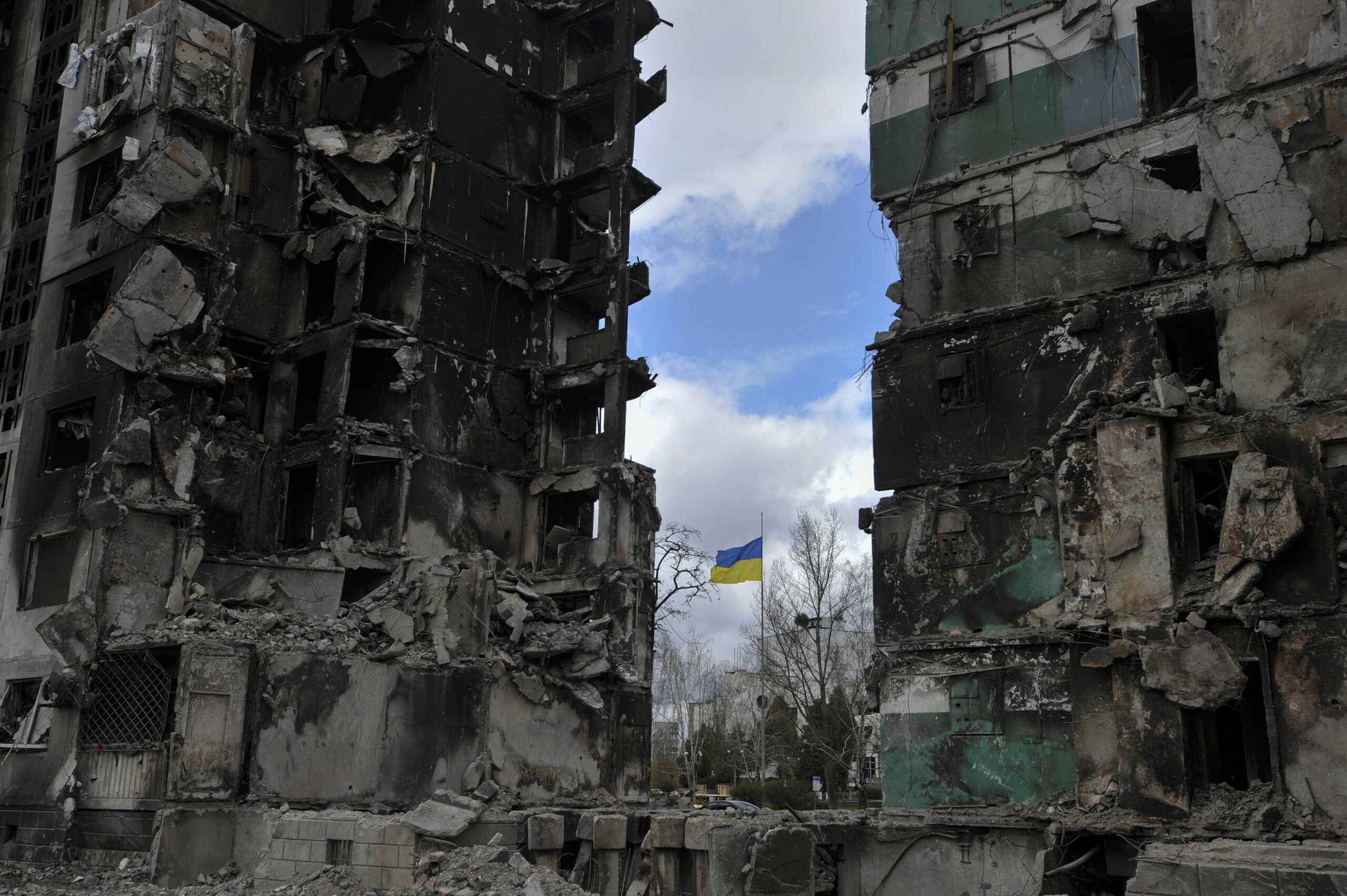 Blankets and warm clothing given to Kiev residents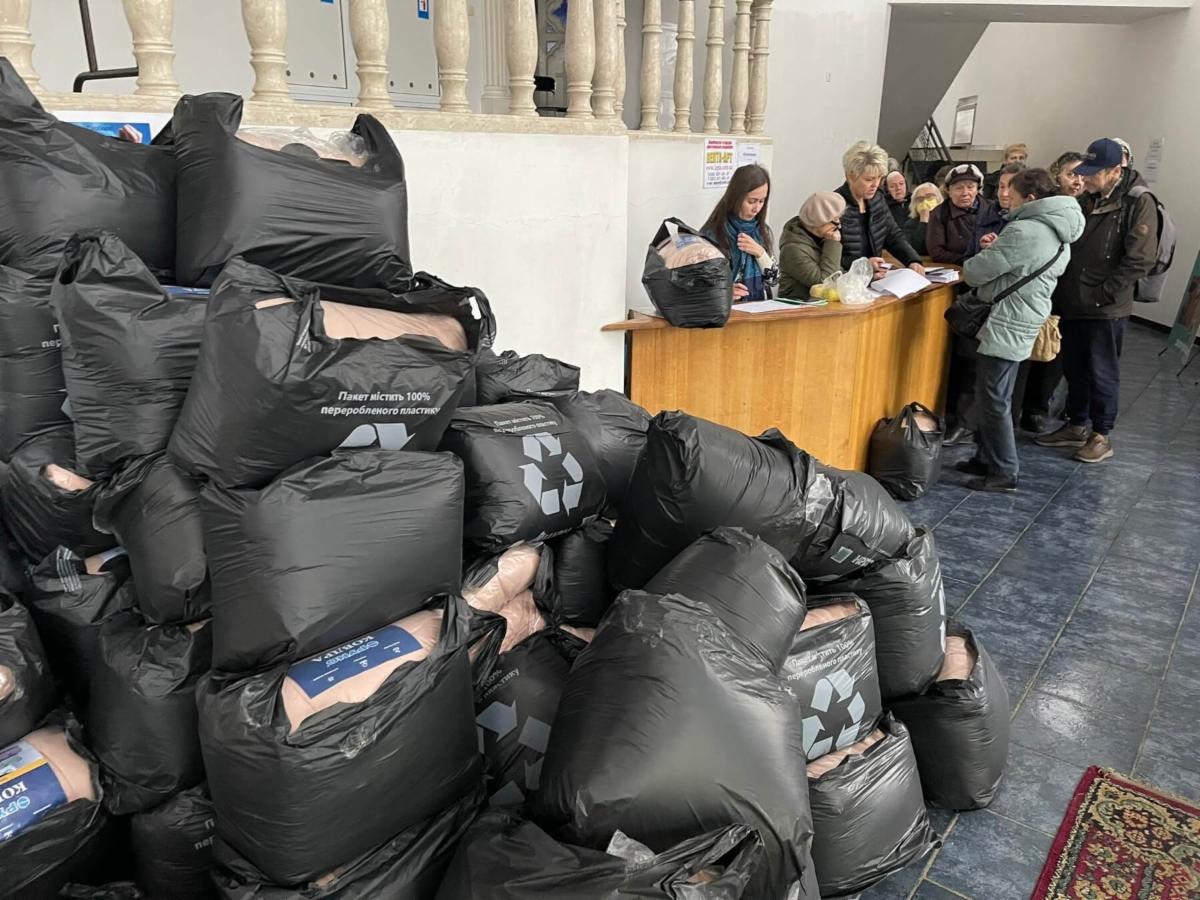 A soldier and a sleigh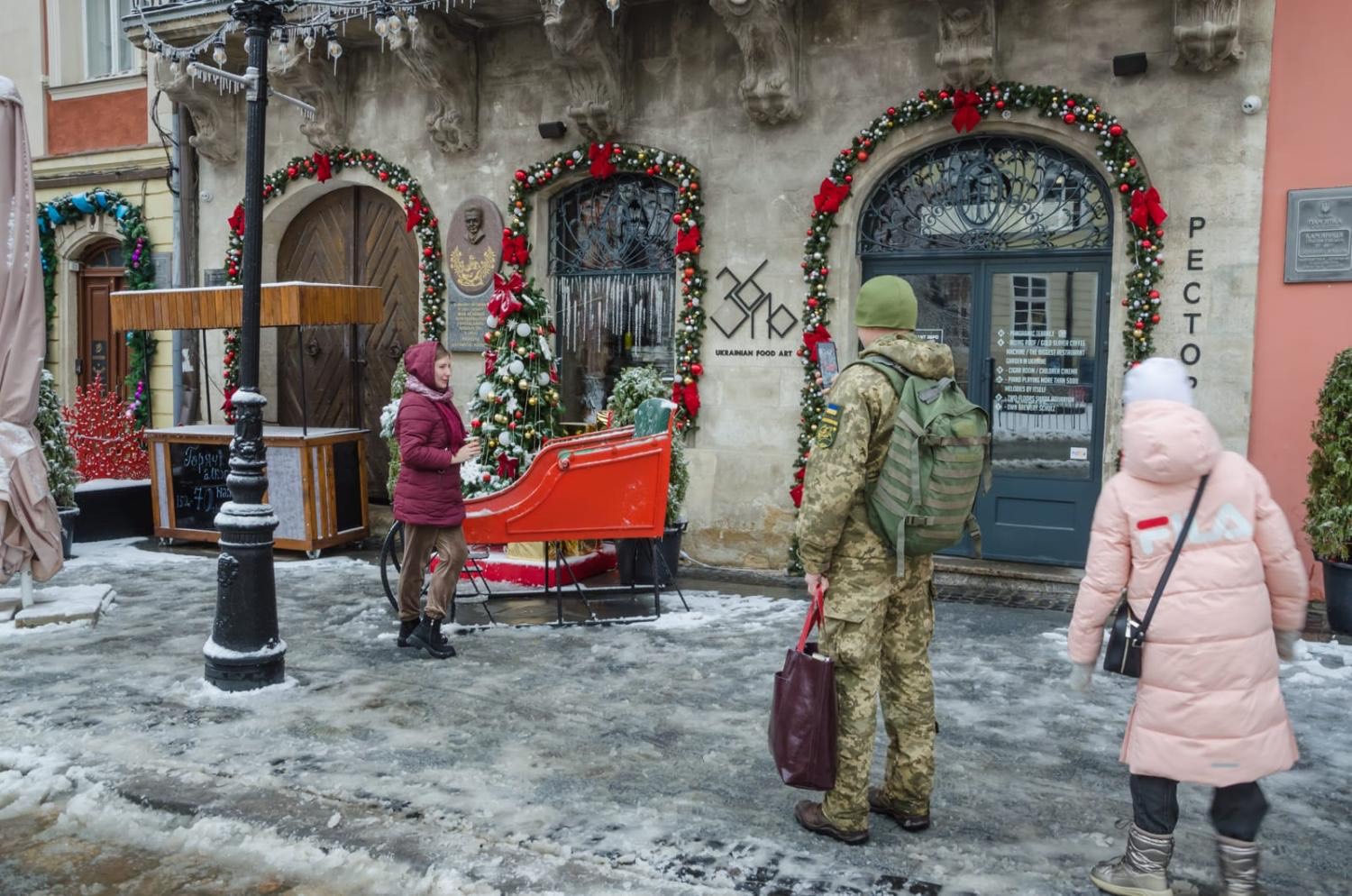 The beauty of the season