There are two weeks left in the year.  But we already know that in the second year of pandemic pivots and uncertainties that credit unions have again and again responded to urgent  member needs.
Daily reports of year-end bonus payments and record levels of loan re-financings are adding  millions of dollars to member's wallets.
While yearend NCUSIF numbers are not yet complete, it appears this will be a second year in a row of net recoveries and no insured losses.
But America is not out of the woods.  Covid continues to play havoc with well laid plans.  Interest rates will go up.   Both costs and prices are in a rising phase-no one knows for how long.
2022 looks to be another year of "transitions."   To the office or not.  More virtual or hybrid meetings.  Continued efforts to find the right employees.  How can we save costs.
The Environment for Today's Meetings
The notices below in the DC's Union train station and a vending machine in a hotel capture what the ordinary person is dealing with in this uncertain economy.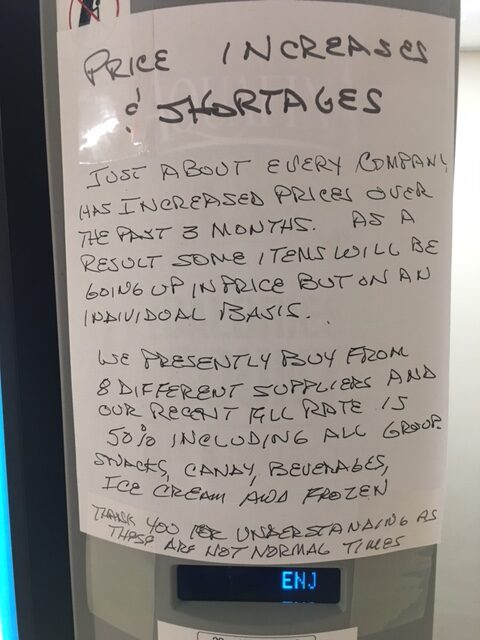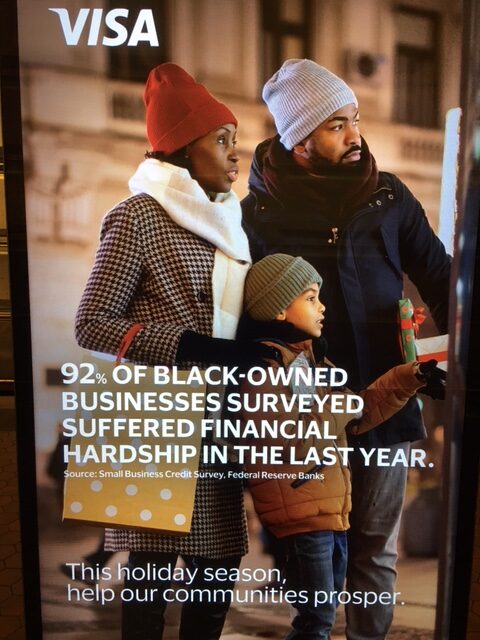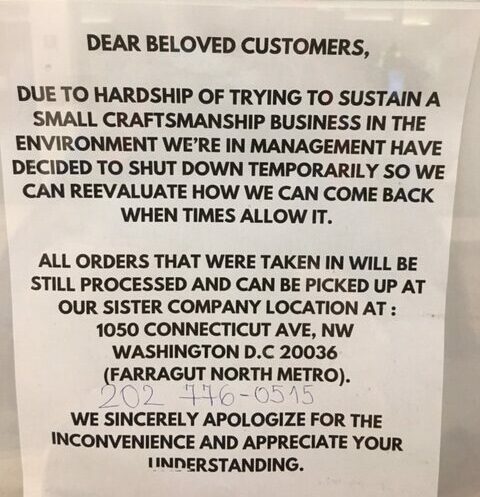 These are glimpses of the  external context for  NCUA's decisions that will set agency's spending pattern and priorities for next year.
Will the board's decisions inspire credit unions to do even more for their members especially those who are vulnerable still?
Will the last two years of virtually no NCUSIF losses encourage the board to adopt the historically proven 1.3% cap and reaffirm the NCUSIF's long proven cooperative design?
Will the enormous burden and cost in member value of a CCULR/RBC implementation be paused or even tabled, while more data can be gathered about the benefits it is supposed to bring?
The NCUA board is facing hard decisions.  Will they recognize the unique challenges for credit unions to do more for members?  Or more for NCUA?