Yesterday I began a conversation with a bug I had not seen for 17 years. My cicada colleague is unusual in that he was also a credit union member. A real fan of co-ops. His whole family had joined two decades earlier; all 10,000 located at Wilson Lane.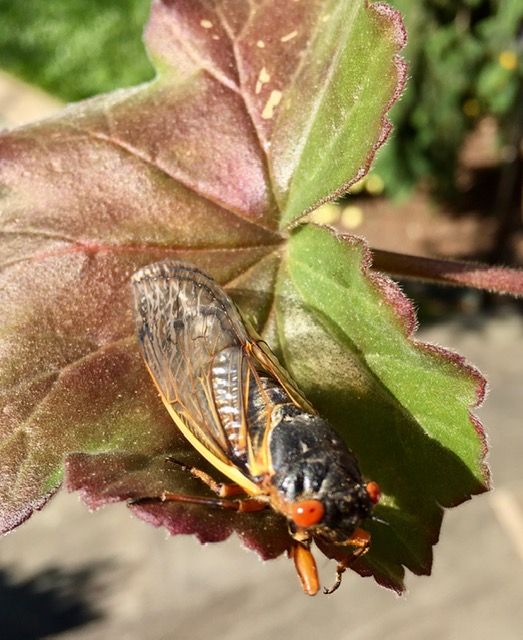 The Credit Union NCUA Relationship in 2004
His first question upon this reincarnation was how were credit unions doing? Specifically, he wondered if the mutual relationship between his coops and NCUA had continued.
From his backpack he pulled the 2003 NCUA Annual Report and began to quote from it as a reminder of what intra-industry efforts looked like back then.
Among the items he showed are the following excerpts from the Report.
Budgeting and Efficiency
"Last year NCUA continued its emphasis on accountability within the agency's budget process conducting its third Annual Public Forum and Budget Briefing resulting in stakeholders have a better understanding of the agency's budget and operations. The efforts put forth . . . have resulted in a more effective, efficient federal agency.
Among the notable accomplishments achieved are a reduction in staffing levels from the all-time high of 1,049 employees in 2000 to the 2004 budget level of 963, the reallocation of resources which included closing of one regional office and relocating another at as savings of $27 million over the next ten years. These are important ongoing internal agency initiatives that will continue to have high priority in 2004 and beyond." (Pg. 5)
Cost Control and Transparent Operations Are Key
"The 2003 budget was $887,500 less than the approved 2002 budget." (Pg. 8)
Overhead Transfer Rate
"NCUA remains committed to increased transparency in operating the agency. . .First in November 2003 the NCUA Board overhauled its method of calculating and assessing the overhead transfer rate. Calculated annually the new method is more comprehensive. The formula has been expanded to take more factors into account, providing greater equity and accuracy in calculating and allocating costs.
Second, the NCUA Board held its third public budget briefing and encouraged public attendance and comment. This open budget process serves to underscore NCUA's continued recognition the responsibility to share all material budgetary considerations with agency stakeholders." (Pg. 9)
Strategic Leadership Summits
"Each January the Office of Strategic Program Support and Planning (OSPSP) plans and executes NCUA annual strategic leadership summit. . . OSPSP conducted several stakeholder panel discussions during the 2004 summit to gain insight from various perspectives on issues and concerns facing the industry. Panels included CEOs from small and mid-to-large credit unions, certified public accountants, credit union consultants, and third-party service providers." (Pg. 18)
My Response
I told Cicada Coop all the examples he chose had taken a U-turn while he was away. As evidence I said a recent NCUA Chair had declared in congressional testimony that: "An independent regulator is not answerable to the entities it regulates."
He did not believe there could have been such a turnabout. He cited other examples of mutuality such as the six consecutive dividends from the NCUSIF to credit unions from 1995 through 2000. So, I said, come on inside and I'll show you the videos.
Tomorrow I will share these videos and what I believe caused this rupture. And then his family's reaction to this changed environment.