Sometimes (or often) political rhetoric is divorced from fact. One issue in the Presidential campaign is increasing American manufacturing. And hopefully jobs for tasks that cannot be automated.
The chart below shows that US auto production has declined 41% between 2014 and 2019. America's share of global car production is 3.7%.
In auto production, manufacturing is a global factory system. Following the government bailout of the industry after the Great Recession, the peak of direct employment has ranged between 900,000 to 1 million jobs.
Given the underlying market trends, it is hard to see significant job growth in this sector.
The takeaway for credit unions and members dependent on this sector is to know your options and develop them. Market forces are impersonal and uncaring. That is why cooperative alternatives were created.
(Note: chart reflects total number of cars manufactured, not their market value)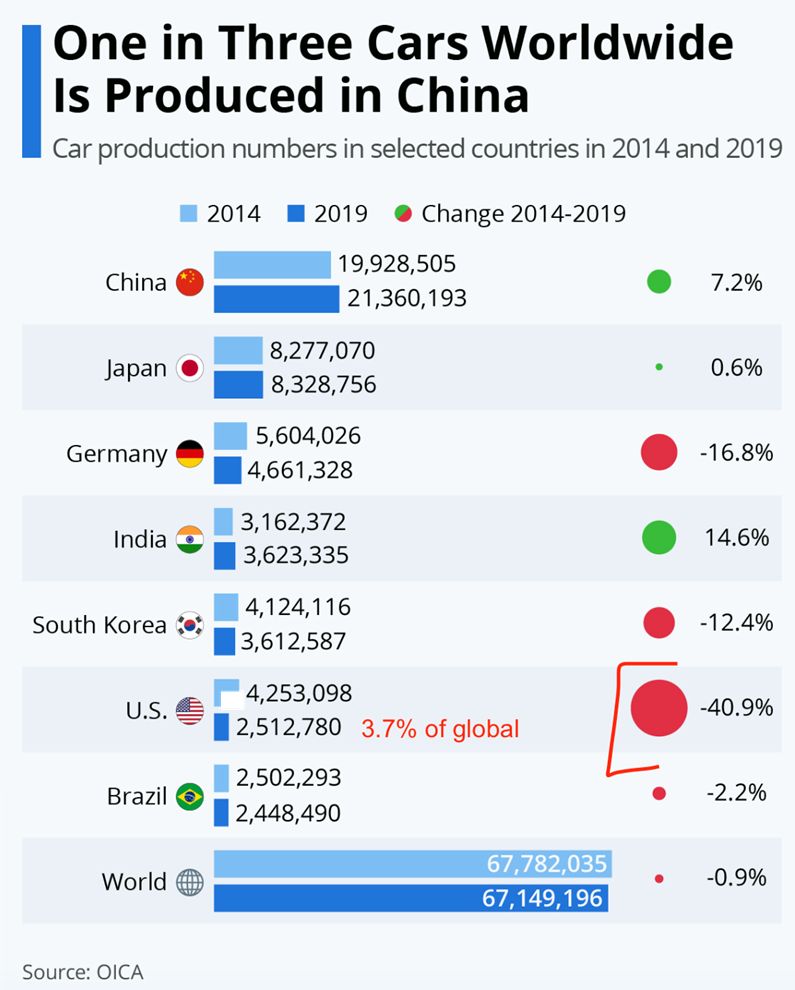 International Organization of Motor Vehicle Manufacturers, founded 1919 in Paris, is an international trade association whose members are 39 national automotive industry trade associations.