Readers of this blog may recall the first time I wrote about Bethesda's oldest, continually operating restaurant. In it I asked the question how this old fashioned restaurant model, serving comfort food, open 24 hours a day could survive in the affluent, high-end dining market now dominating Bethesda. Moreover, the new 27 story international headquarters of Marriott International is going up cheek and jowl on three sides. Why didn't they just move out? The owner's answer was simple: "We own the land."
Normally the diner closes only one day per year, Christmas. But when Maryland went into a state-wide stay-at-home order, the diner closed just as every other retail establishment. Two weeks ago, Maryland entered Phase 2. The diner reopened following the state's covid guidelines.
I visited Sunday morning to see how they were doing. Was there another lesson for credit unions from this locally owned business landmark?
The Menus: Phase 2, Printed on Paper, Used Once , and Thrown Away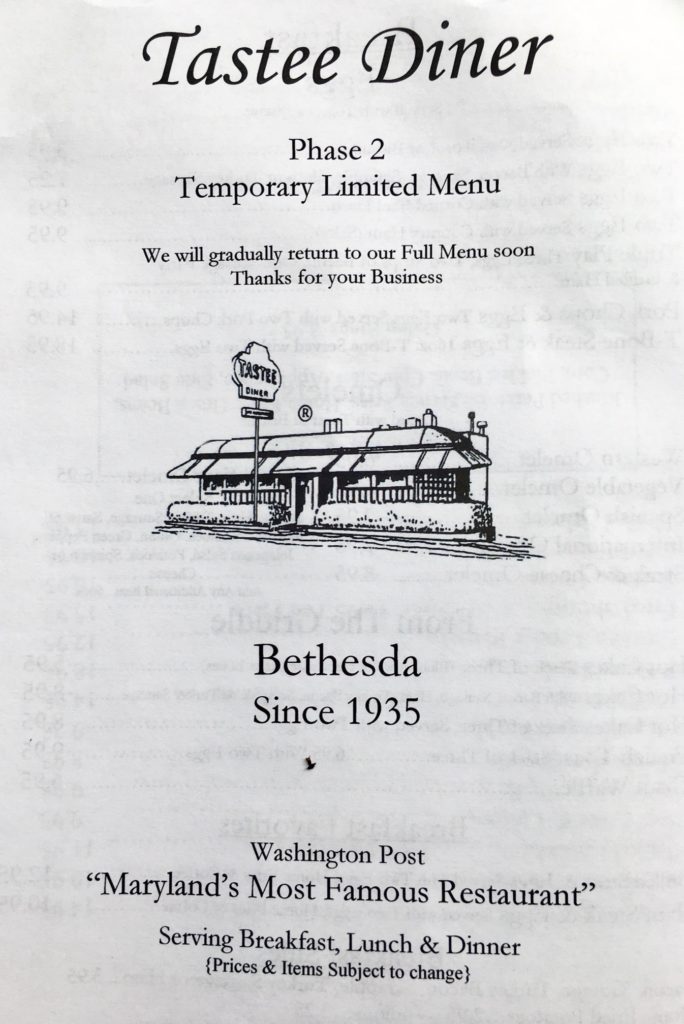 Construction work continues on Marriott's new headquarters. Eleven stories done, sixteen more to come: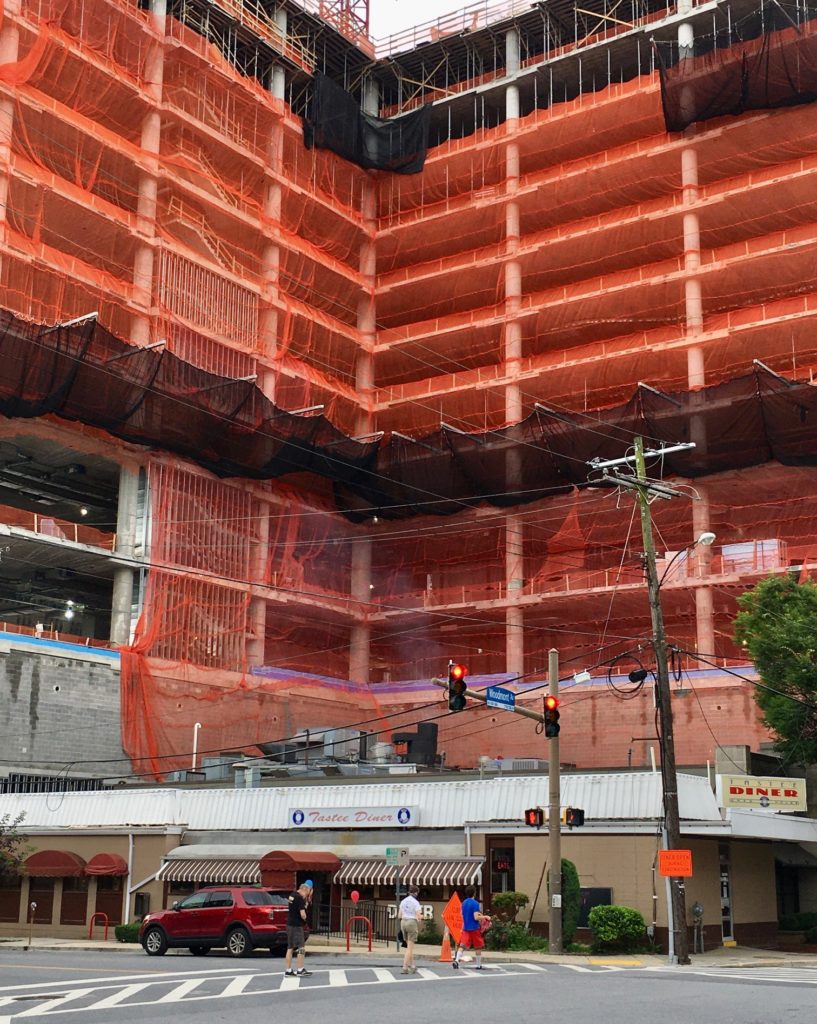 Covid warriors/waitstaff clean every table and benches after each customer. Every other booth is closed. Nothing on tables except napkin holder and sugar packets.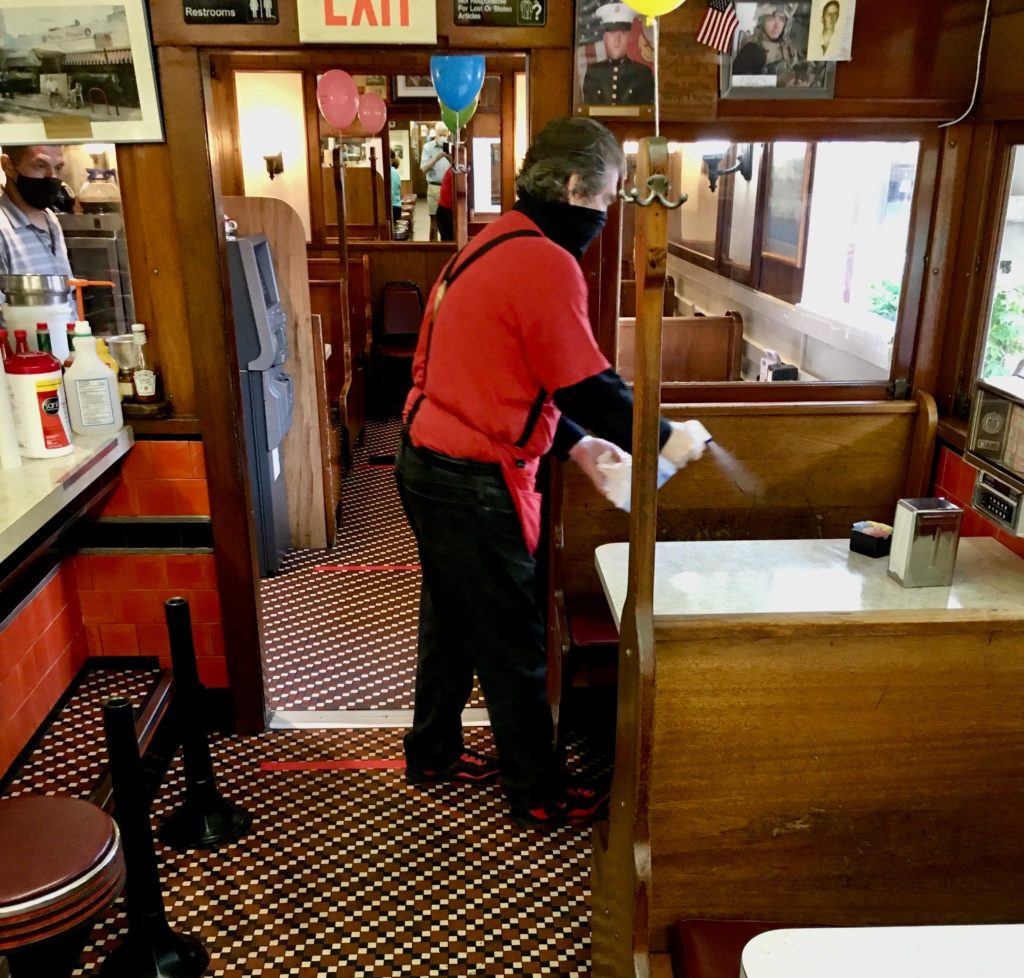 Approximately twelve employees: cooks, wait staff, clean up, owner and cashier. Only four customers at normal peak breakfast time. Covid's seating capacity is 75 socially distanced.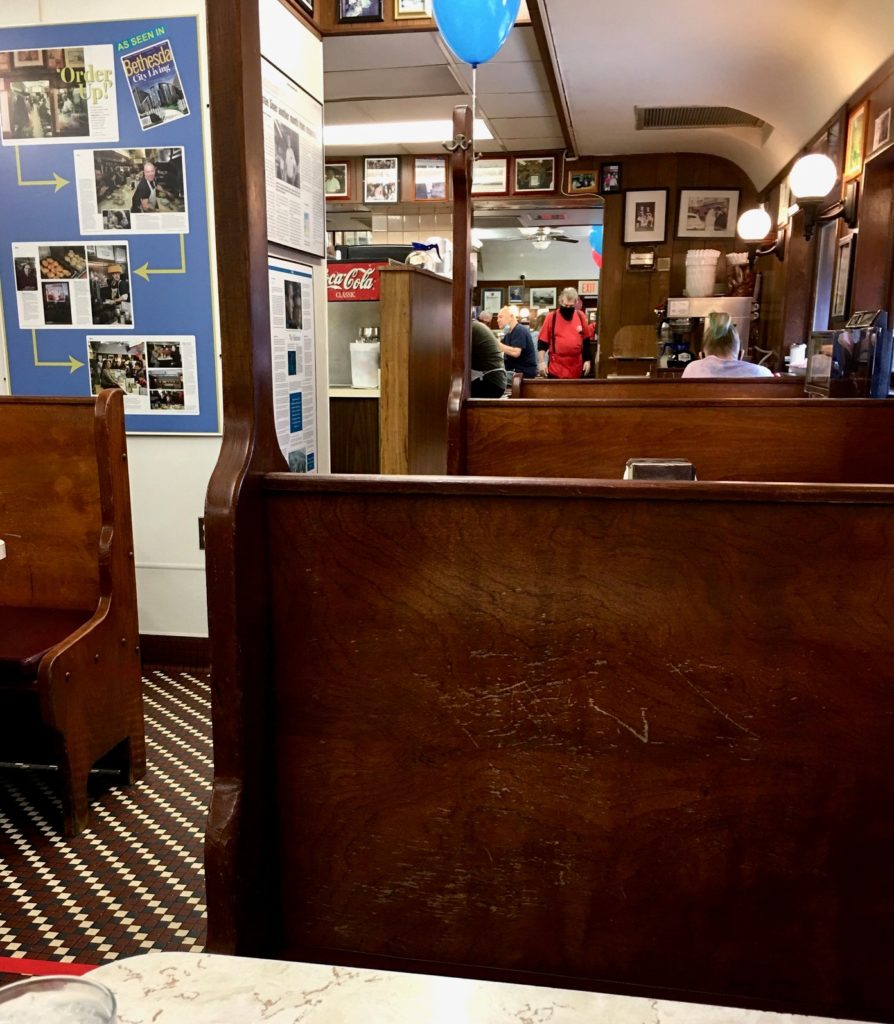 Tastee Diner's Challenge is the Country's
When will guests return? Being open is not sufficient. Customers must feel safe to venture out. That is something Tastee cannot control, but requires consumer confidence in their public officials. Only then can the economy become self-sustaining.