In 2011 several Maine residents began to explore a credit union charter to serve the small farms of the state. In 2019 they received a federal charter. This year they made their first loan described below.
The following story is from the credit union's website. Do you remember what your credit union's first loan was for?
Celebrating our First Loan
We closed on our first loan in March, financing a delivery truck that will connect a network of Maine farmers with critical distribution services.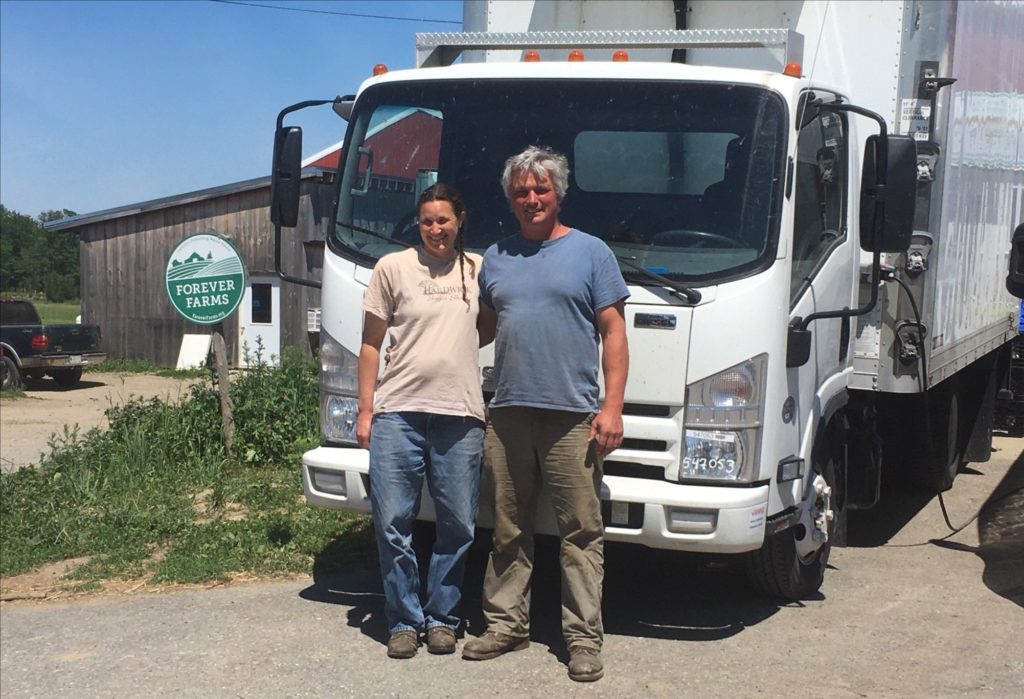 Misty Brook Farm is a diversified, grass-fed livestock and raw milk dairy farm in Albion. Katia and Brendan Holmes started Misty Brook in 2005 and moved to Albion in 2013. The couple markets their dairy products, meat, grains, livestock and eggs to local community members through their farm store and distributes to more than 50 wholesale customers, including health food stores, restaurants, and aggregated CSA's. In addition to delivering their own goods, Misty Brook provides critical distribution services to a network of farmers throughout Maine.
When Katia and Brendan wanted to add another delivery truck to their fleet, the couple struggled to secure financing. Despite the business's history of successfully paying back loans, their bank could not meet their request. The couple explored dealer financing, but the interest rate did not meet the mark. When the couple approached Maine Harvest with their loan request, the conversation changed. With more than 25 years of experience in Agricultural lending, our Chief Lending Officer, Patty Duffy, understands farm businesses and the way back-to-back droughts impacted Mistybrook's bottom line. Patty recognized Katia and Brendan as strong financial managers, with well-established sales channels and strong brand recognition. Because Katia and Brendan came prepared with a complete set of financials, we were able to provide a fast turnaround on the loan request. Closing took place just as Maine and the country shut down in response to COVID-19, quite a feat.
We know that traditional financing is not always available for small farmers and food producers. At a time when COVID-19 threatens the wholesale market for local food, financing this delivery truck will keep a network of Maine Farms connected to critical distribution services.