Context and perspective is critical in evaluating current performance and planning future goals. Financial data and trends on credit unions and banks for a given market is readily available from multiple providers, including Callahan & Associates.
However finding relevant and comparative local and macroeconomic data is often harder.
One of the most comprehensive databases for the latest information on a national, regional or MSA market is the Economics Research unit of the St. Louis Federal Reserve Bank.
One of its services is multiple economic and financial databases compiled under the acronym FRED. The FRED® data service is updated daily and allows 24/7 access to over 500,000 financial and economic data series from more than 85 public and proprietary sources.
The following are three examples of different local economic data downloads that illustrate different perspectives about a market.
Data Examples for Three Cities
The Case-Schiller housing price index for Washington DC shows that the prices have yet to exceed its pre-2008 crisis peak: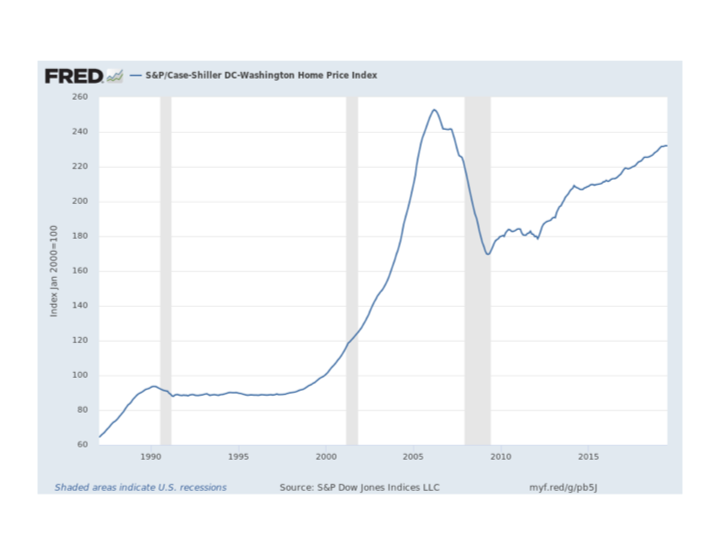 A second example shows the unemployment rate in Springfield, Illinois, the state capital: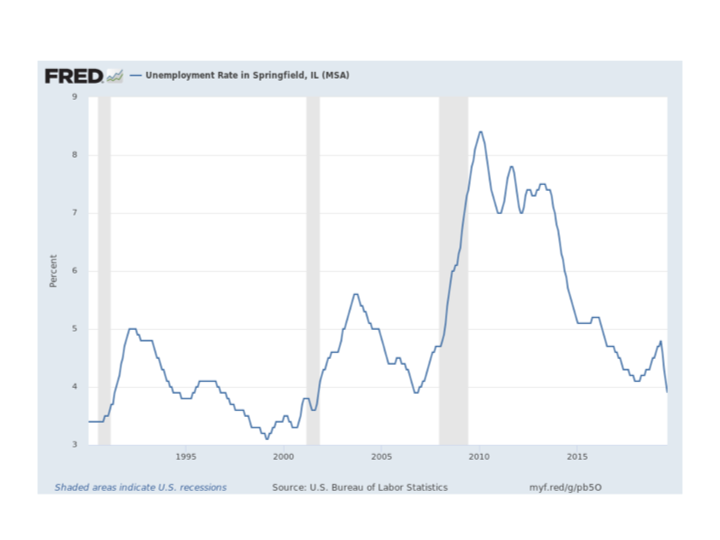 A third  graph portrays the average hourly earnings of all private sector employees in the Dayton, Ohio MSA.

Connect for Research, Data Monitoring, and Business Analytics
The St Louis Fed's Research Division is in the top 1% of all economics research departments worldwide. It's Page One Economics working paper series provides emerging research ideas and analysis for the general public as well as economic and financial professionals. Email sign up is available. Have your business analyst bookmark FRED.