This slide is from a November 2021 speech on credit union history at the Credit UnionLeadership Institute.  Facilitator:  Gary Regoli, CEO Achieva Credit Union.
It is a statement of the existential choice every credit union makes, often on a daily basis.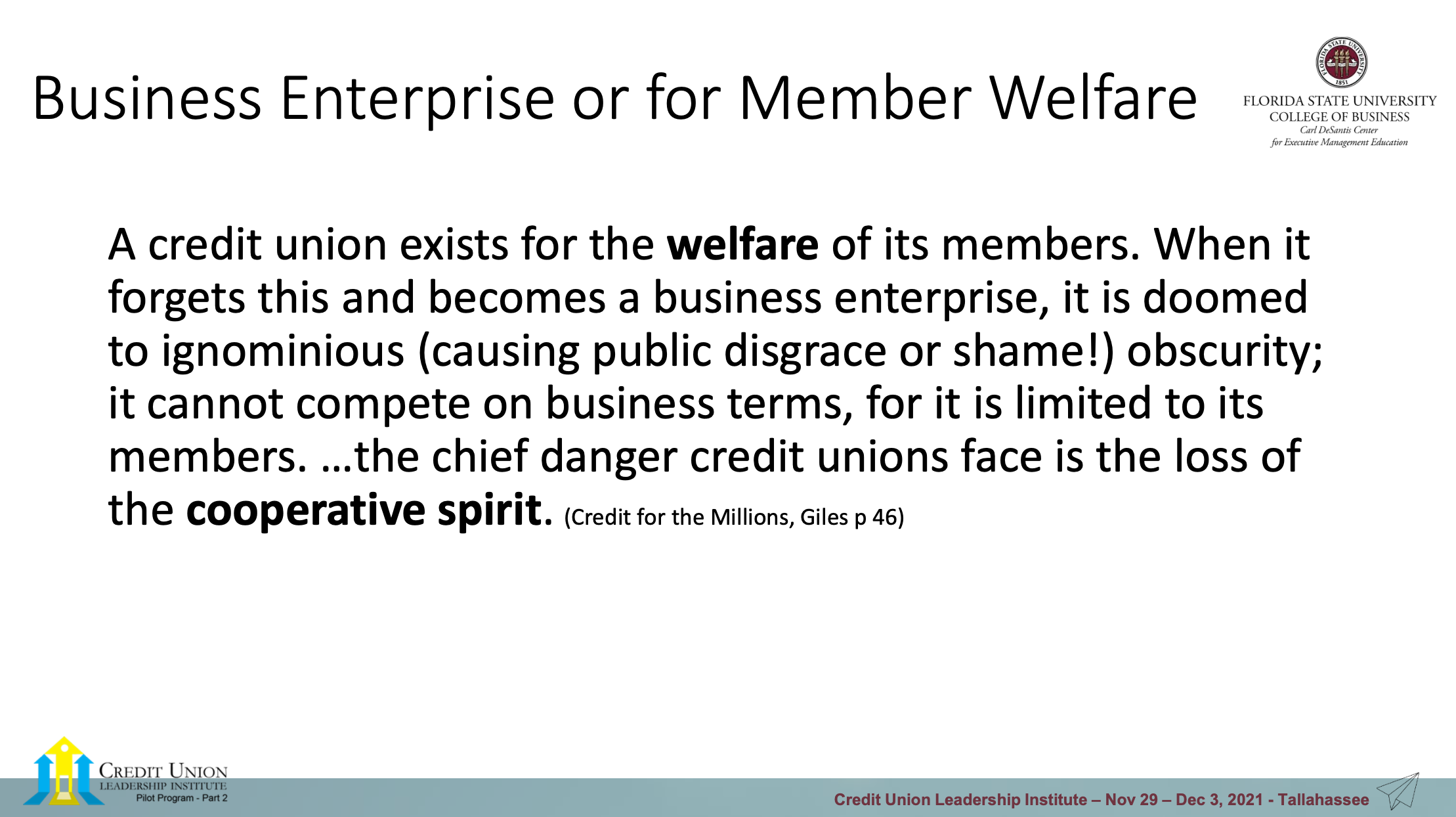 "Credit unions continue to lose ground with consumers, according to the American Customer Satisfaction Index's most recent finance study. Credit unions' score has dropped by one point to 75—falling behind banks for the fourth consecutive year.
Banks now surpass credit unions in nearly every service category as rated by U.S. consumers, according to this year's survey. On the ACSI's 100-point scale, credit unions now trail banks by three percentage points. Banks' overall score (78) has remained relatively unchanged over the last four ACSI reports.
"The 2021-2022 study, which was based on more than 13,500 customer interviews, covers banks, credit unions, financial advisers and online investment. According to researchers, rapid membership growth fueled by the pandemic and ongoing industry consolidation could be affecting credit union customers, though the credit union industry's traditional area of strength in the annual survey—in-person service—has remained consistent.
"Credit unions continue a long, slow decline in member satisfaction that is now in its fifth consecutive year," said Forrest Morgeson, assistant professor of marketing at Michigan State University and director of research emeritus at ACSI."
Source: ABA Banking Journal, November 16, 2022