(This is an observation based on three previous write-ups about my 60th high school reunion.)
My reunion visit to Rensselaer, IN (pop.6,000) had some surprises beyond the high school alumni gathering.
Ten years before (2012), the town's main street seemed in decline.  New school buildings, a strip mall with a Walmart and several assembly/distribution  plants were located on the outskirts, not in town.
In 2017  St. Joseph College closed due to financial shortfalls.  The college served as the creative ying to the farming yang of the community.  What could replace this intellectual and institutional resource?
The Changed Environment-Ten years Later
At the Rensselaer City Council's June 21st meeting a presentation was made from a firm which specializes in attracting  new residents to smaller communities to support economic development.  This is  from  the Rensselaer blogspot report of that proposal:
A company called MakeMyMove gave a lengthy presentation to the Council. The company, based in Indianapolis, is a marketplace that connects communities with workers who work remotely. So far this year they have helped 14 Indiana communities with 52 relocations with 59 others being processed. The idea is that a community pays MakeMyMove about $35,000 to prepare a marketing package and a listing on their site. The community also prepares an incentive package that usually includes funds for relocation.
The State of Indiana has funds that might be used to help a community with these costs. Some members of the Council were intrigued with the idea but others had reservations about the cost and whether Rensselaer would compare well with the other communities using the service, all of which were bigger than Rensselaer.
The community that was given as a comparison was Greensburg, which is about twice our size. The proposal was taken under advisement, and what happens next is unclear.
The National Movement to Smaller Communities
At the same moment the Wall Street Journal published a story with a similar theme: Rural Counties are Booming, But Can it Last?
The article pointed out that pre-pandemic, rural areas were growing slower and losing population compared to larger towns and  cities.  Those trends have now reversed for a number of small towns as related in the article:
Rural counties saw a net gain in population in the twelve months ending June 2021;
Remote work possibilities were an important driver of these relocations;
Job postings in rural areas increased 52% in the three years ending 2021;
Wages were growing faster in rural (6.3%) versus urban (5.7%) areas  in the same three years;
Housing is much more affordable in smaller towns;
Persons appreciate being part of a tight knit community and still live within commuting distance of bigger cities.
My brief visit to Rensselaer supported many of these advantages.   As shown in my earlier posts, wages are high and workers in short supply.   There are new businesses opening and investment in older ones.
Here are two examples: a new brewery begun in 2017 and since expanded, and continued local ownership of the Ritz Theater first opened in 1925.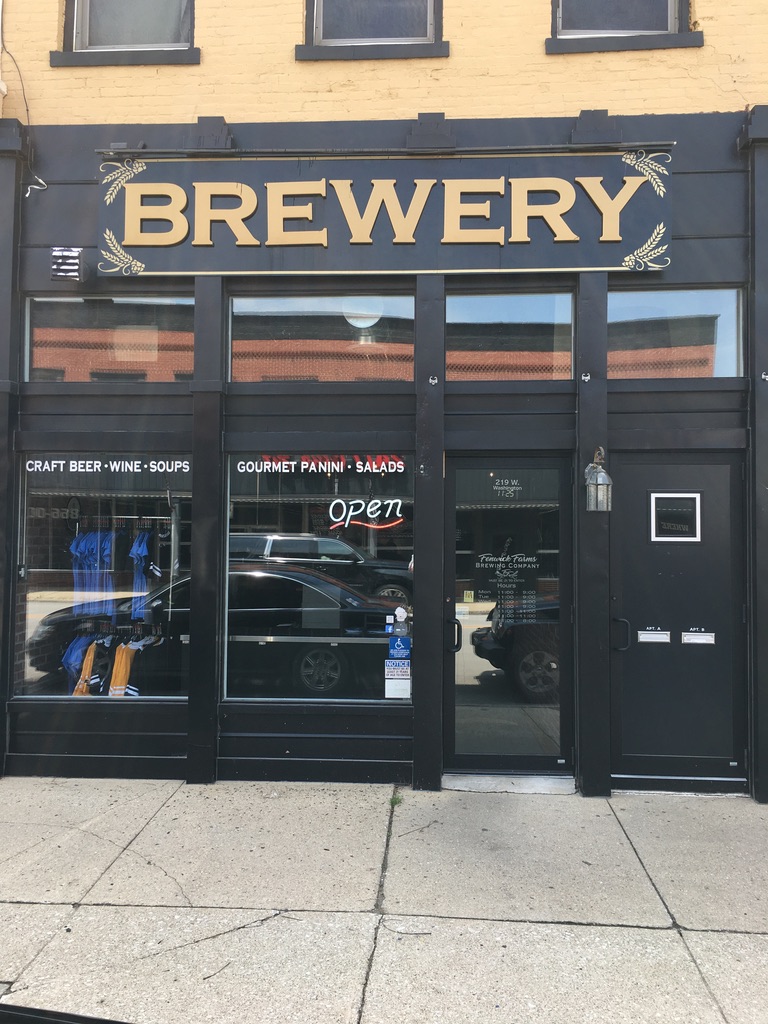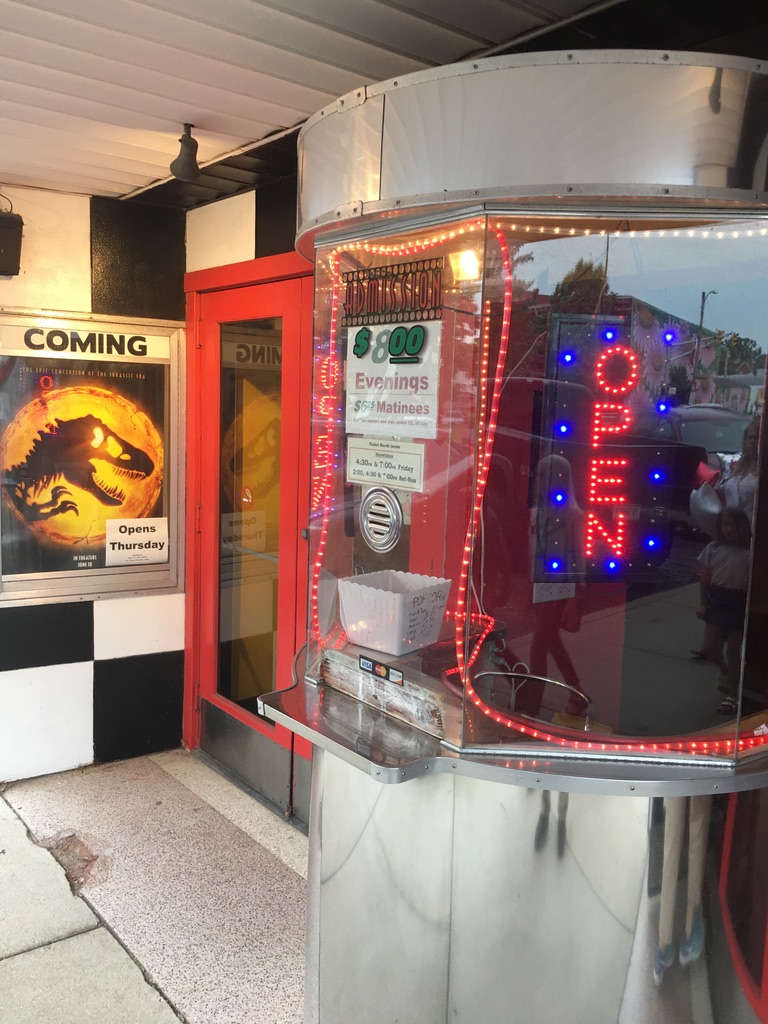 The local owner even works the snack and ticket line before the show starts.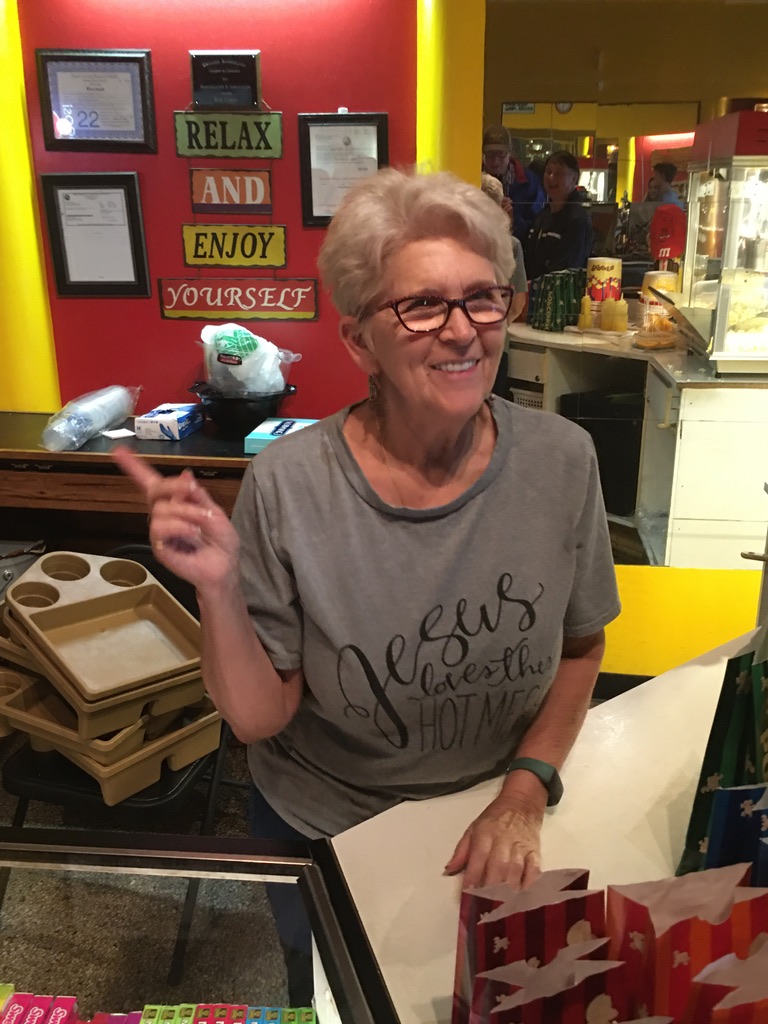 The economy is becoming more diversified with new services opening including health care, retirement living, Walmart and new restaurants.    Rensselaer also has three radio stations, two country and one classic rock.
Even though St. Joe college is closed, there are continuous efforts to use the buildings and campus for further education.
The public mural project is an example of a town going through a unique transformation that brings visibility and fresh thinking to visitors and residents.
Rensselaer is driving distant from three major cities, Lafayette (with Purdue University), Indianapolis and Chicago.   The town continues to invest in public infrastructure and new government funded buildings such as the National Guard base, fire station and a government business office.
Credit Unions and Community Transitions: A Home Court Advantage
The origins of credit unions were common bonds, that is people who had pre-exiting relationships  that could  be the basis for pooling  funds to help fellow members.
This  "community" feeling is generally stronger in smaller towns and in rural areas which should make these a natural fit for a credit union, what might be called a home court advantage.
To succeed in these markets will require the same commitment, patience and creativity to support their transformation that  local leaders are providing.  Smaller size is an advantage in smaller markets.
Action Steps
Find out if there are Rensselaer kinds of opportunity in the areas you serve.   To grow larger, most people believe that an organization should seek out bigger markets.  In fact the opposite may be true.
Rensselaer's five bank branches have an asset base of almost $400 million.  A 6-8% market share of the town's deposits would be a healthy branch or in some cases support a standalone operation.   Once established, growing that share from out of area bank branches should be possible.
Almost  every state has many more Rensselaers needing credit unions than there will be big city options such as Indianapolis, Gary, South Bends and Evansvilles.
For a number of these smaller markets the quality of life, the cost of living and the opportunity to make a difference will make them an ideal fit for lasting impact with a cooperative charter.
As the sign in the jewelry store said:  Shop local, Buy local.