"A garden to walk in and immensity to dream in—what more could one ask? A few flowers at our feet and above the stars."   All flowers are home grown.
Tall red hibiscus-perennial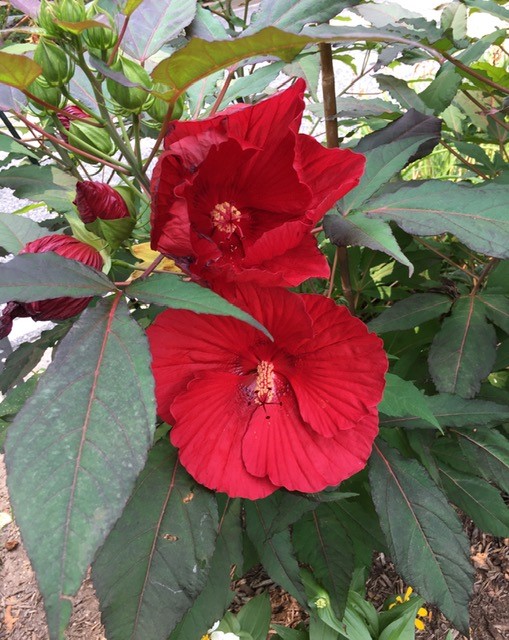 Tall white hibiscus -perennial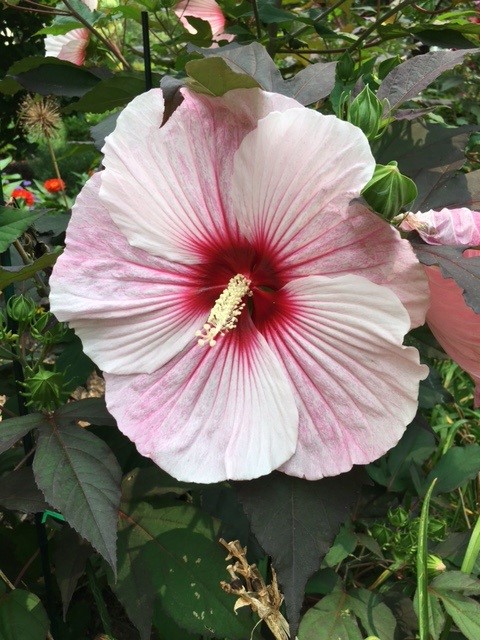 Ordered from Breck's-Can't remember name. perennial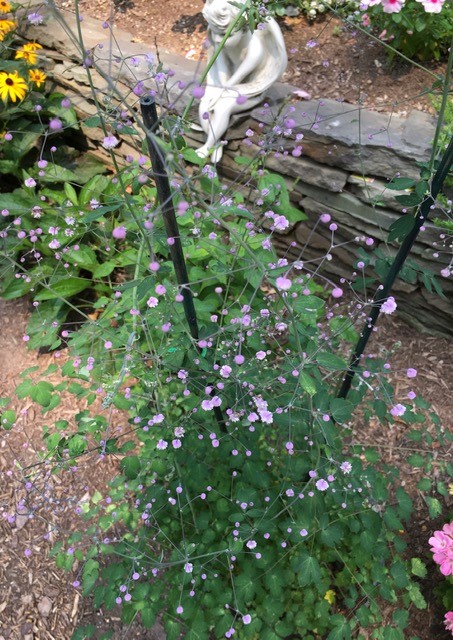 Annuals–black-eyed susan, blue salvia, geraniums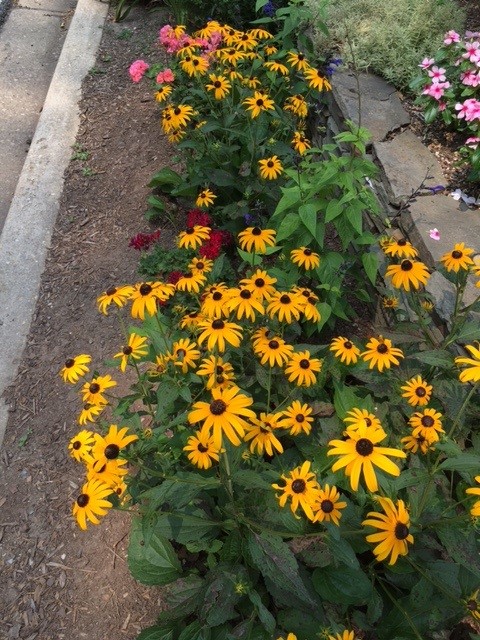 Geraniums: annuals, but my wife makes me bring them in for winter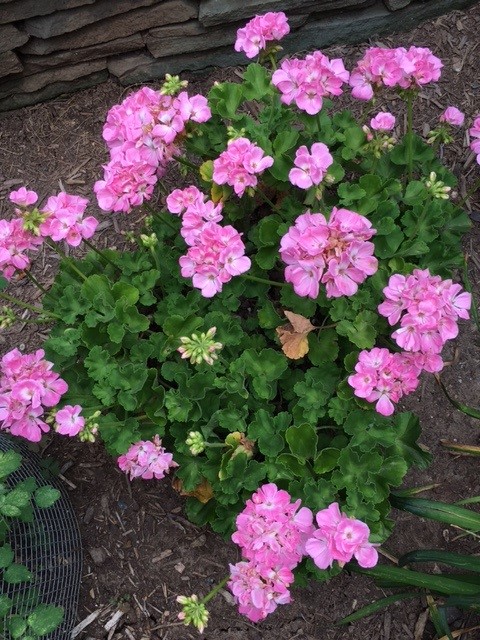 Annual-zinnias, true sun worshippers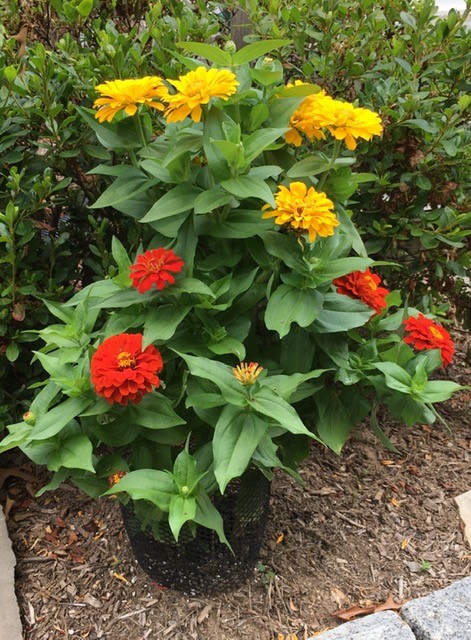 Canna-perennial, but must be dug up in  fall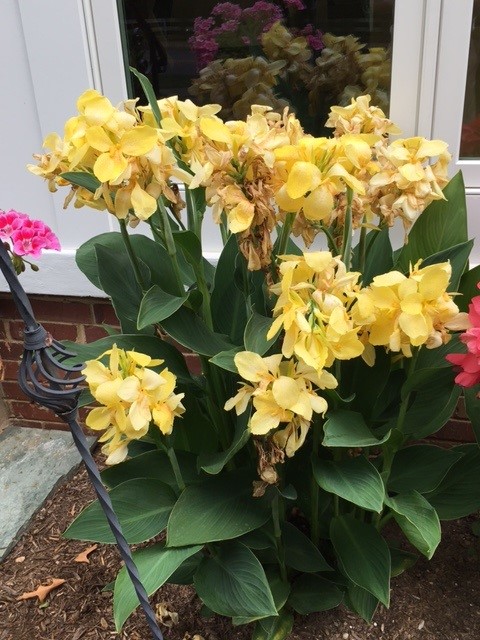 Potted  geraniums-three  year  old  annuals!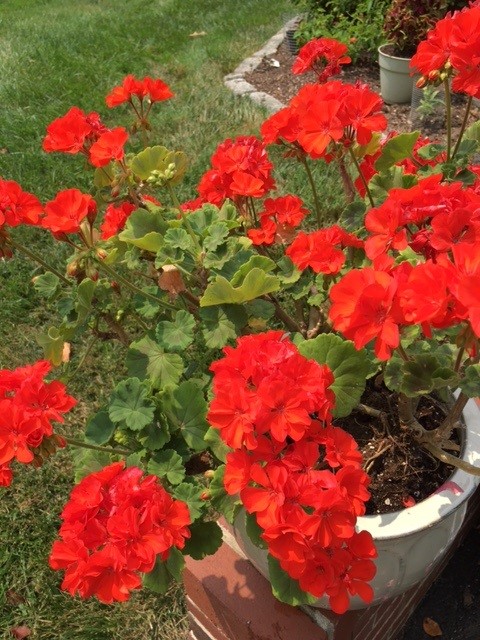 Mandavilla- definitely annual.  Wife's  favorite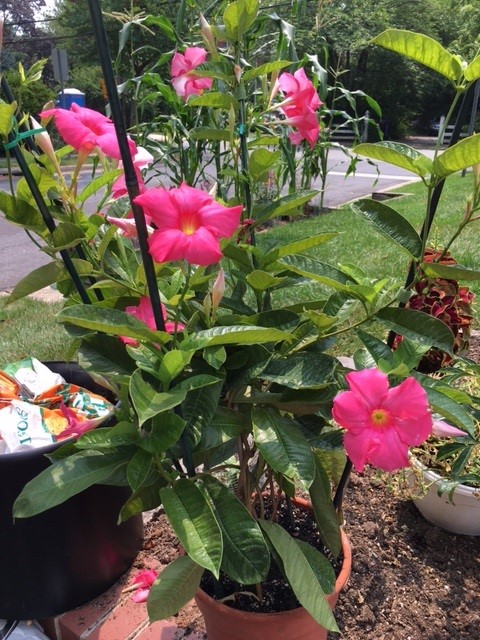 My  row  of  sweet  corn.  Ready  for harvest.