The last two weekends Joan and I have gone to two Ukrainian events.  The first was a three-day folk festival at St. Andrew's Ukrainian Orthodox Cathedral in Silver Spring, Maryland.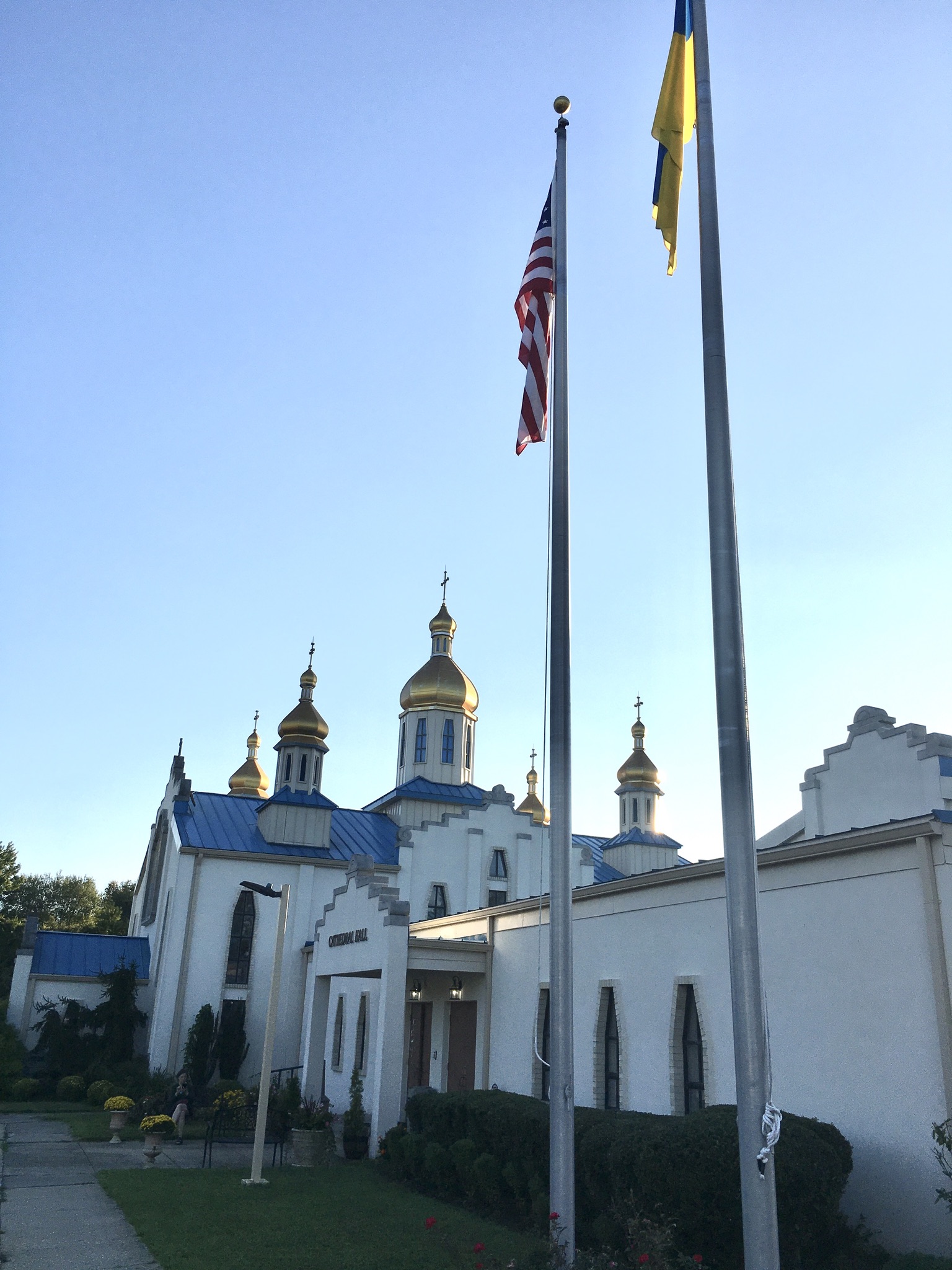 A tote bag from the festival.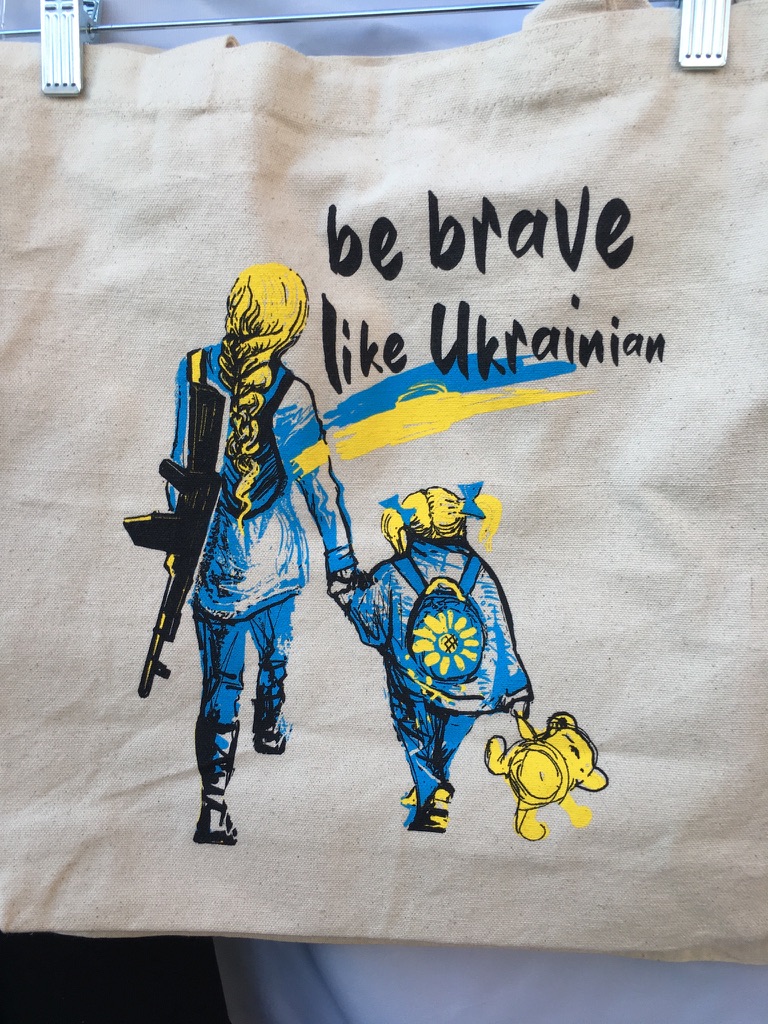 Yesterday we attended the Sunday service at the First Baptist Church of Alexandria, Virginia  which featured the women of the Kiev Symphony Orchestra.  They are on a 35-day tour of the Eastern US.  The men of the chorus are unable to leave the country,
The women in concert.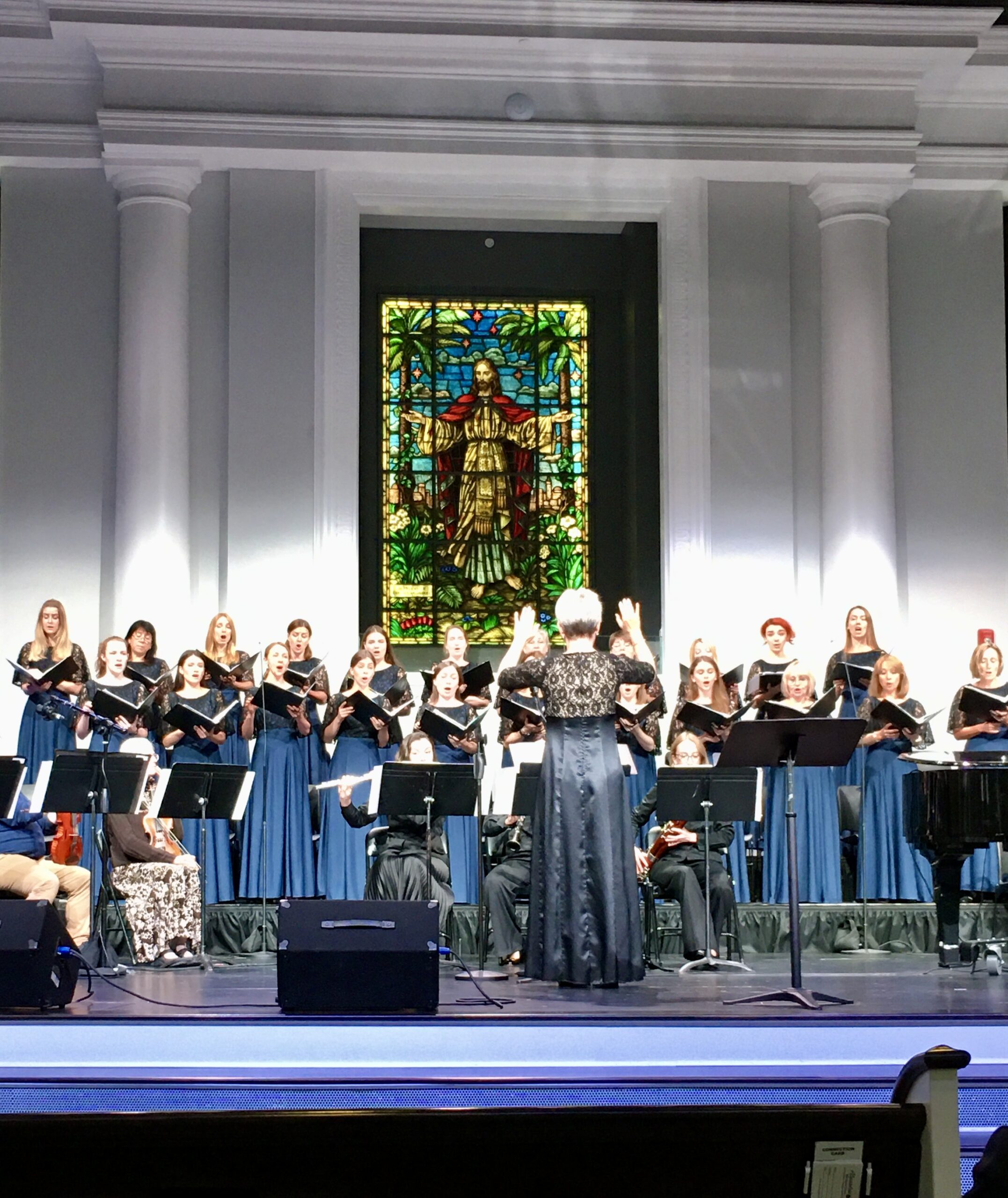 Why Ukraine Matters
Timothy Snyder is a Yale history professor who has written extensively on Ukraine.
His course, The Making of Modern Ukraine, is 23 lectures on the country's  history, completed in December 2022.  Every lecture can be viewed here.
This article is from last week.  The author presents Snyder's brief historical context for the war.  More immediate, he addresses current political debates including Musk's recent "non-activation" of his starlink satellite network stopping a Ukrainian attack on the Russian navy in Crimea.
Snyder provides the logic for why this war matters for America.  In the following paragraphs he presents an essential fact about freedom, whether in Ukraine, in America or even in the governance of credit unions.
"The freedom that Ukraine seeks today is "the value of values" because it is a "condition in which you are able to make choices among other values and realize those choices."
"Americans (and many others) owe Ukrainians a huge debt of gratitude for their resistance to Russian aggression. .  .
"The greatest debt concerns freedom. This is a word that we Americans use quite a lot, but we sometimes lose track of what it really means.
"For the past thirty years or so, we have fallen into a very bad habit of believing that freedom is something that is delivered to us by larger forces, for example by capitalism. This is simply not true, and believing it has made us less free.
"The whole history of the progress of human liberty," Frederick Douglass said, "shows that all concessions yet made to her august claims have been born of earnest struggle." It will always be the case that freedom depends upon some kind of risky effort made against the larger forces.
"Freedom, in other words, will always depend upon an ethical commitment to a different and better world, and will always suffer when we believe that the world itself will do the work for us."
Or, as the Ukrainian sailor defending a Snake Island outpost gestures in defiance  to a Russian warship's  demand they surrender–an action portrayed on a commemorative stamp: