Today is the 31 anniversary of Ukraine's independence from Russia.  Their example reminds us that democracy is never free.
To follow the events first hand, anyone can subscribe to this online daily newspaper, the Kyiv Independent.
The photos and donation suggestions are from today's edition.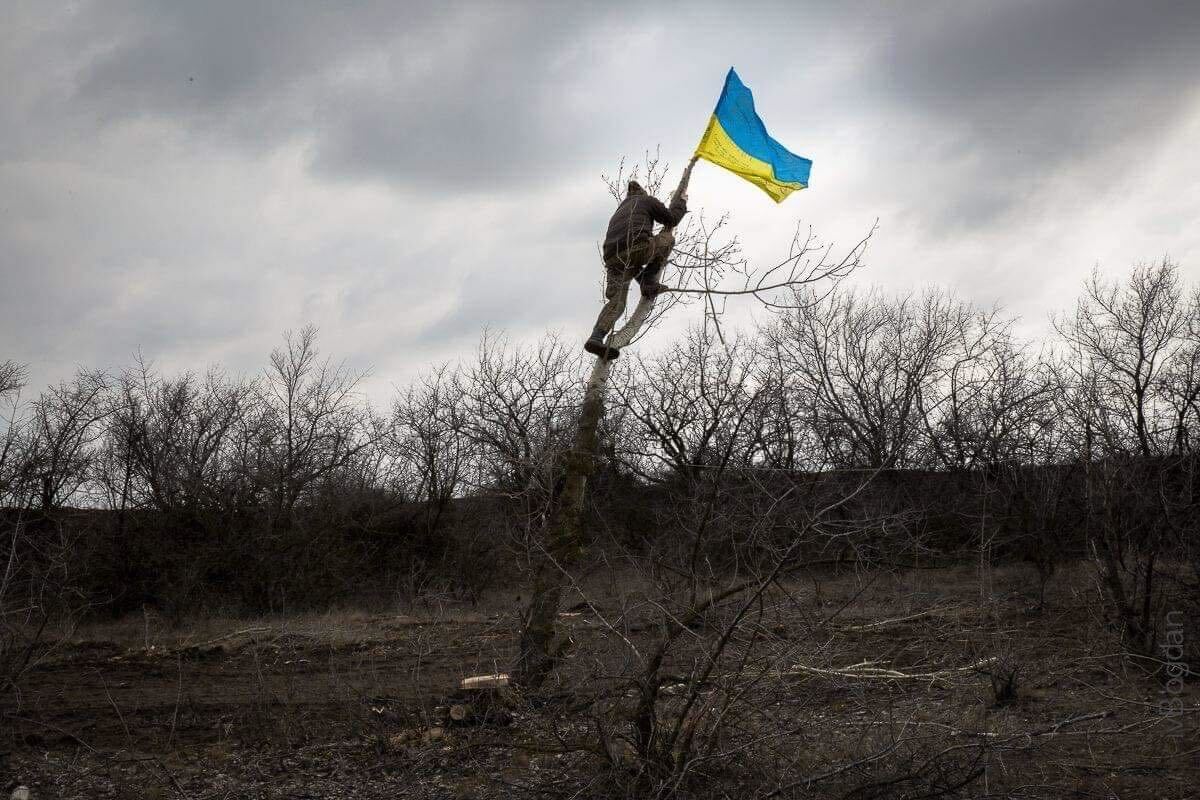 Donations options from Kyiv Independent:
Another way to honor Ukraine on its 31st Independence Day is to donate directly to causes that support the Ukrainian army as it literally defends the country's independence, and the Ukrainian population, as it has been facing tremendous challenges.
Here's the list of organizations and charity funds that the Kyiv Independent responsibly recommends to those who want to support Ukraine in its darkest hour.
President Volodymyr Zelensky has launched platform UNITED24 as the one-stop shop for donating to Ukraine. The raised money are transferred to the official accounts of the National Bank and spent to cover the most pressing needs.
You can choose to donate to the military, to provide medical aid, or the future reconstruction of the Ukrainian settlements and infrastructure, damaged or destroyed by Russian shells and missiles.
Come Back Alive (Povernys Zhyvym) is the largest foundation for the Ukrainian military. It was born following the Russian invasion of the Donbas and the illegal occupation of the Crimean Peninsula in 2014. Over the years, this organization, headquartered in Kyiv, has proven to be trustworthy and among the most effective charities.
The fund provides frontline fighters with auxiliary equipment, various vehicles, thermal imaging equipment, specialized software, drones, personal body protection, as well as training.
Hospitallers is a volunteer medical battalion that has participated in the war in Donbas since 2014, providing first aid, medical care, and evacuation of injured Ukrainian soldiers from the front lines.
Tabletochki is the most prominent Ukrainian charity that helps children with cancer. The organization funds medicines for children, arranges treatment overseas if unavailable in Ukraine, and helps pediatric oncology units by purchasing medical equipment and reagents for hospitals. Russia's invasion made it more difficult for Ukrainians with cancer to access treatment, especially in the occupied territories, where there is practically no access to essential medicines.
Prykhystok is a non-profit communication platform that connects people who offer free housing and Ukrainians fleeing war in search of it. The website lists options of various housing either in Ukraine or abroad. In addition to participating in the project by offering your housing to refugees, you can also donate in crypto or regular currency to help cover their operations.
ZooPatrol is a volunteer organization saving cats and dogs abandoned during the war. Volunteers feed animals on the streets and and bring them to vet clinics if they need treatment. The organization reports about its activity on Facebook and Instagram.