The annual Girl Scout cookie fund drive is underway virtually, as most office and on-site sales are under quarantine restrictions.
The email announcing this event from is from my 5 year old great grandniece.   Olivia already "attends" virtual kindergarten. She does virtual exercises and I presume is a virtual Girl Scout.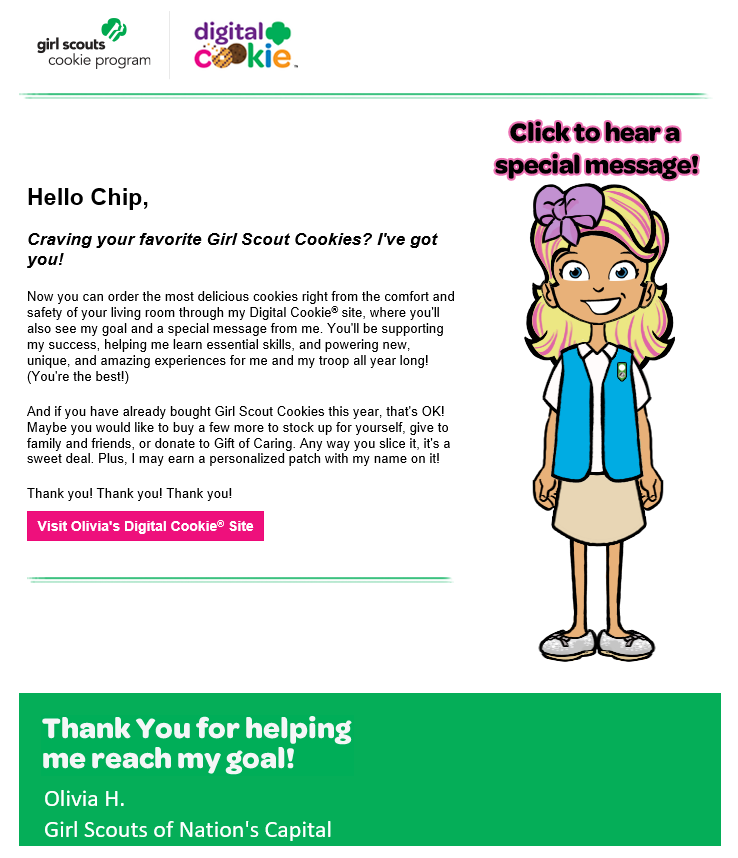 My first reaction was virtual cookies? We already have those!
Beginning school, social and business skills via the Internet means this generation will be one of the most virtually enabled ever. What else will this early mastery of digital reality change for this generation and society? And what are the implications for every organization hoping to attract their engagement?
Thoughts?